We are very familiar with car brands like Maruti, Hyundai, Tata Motors, etc. Still, in the previous years, one foreign brand has emerged in India with excellent quality products that suit everyone. So, if you want to get a new car or used one, do not miss this list to have a look once.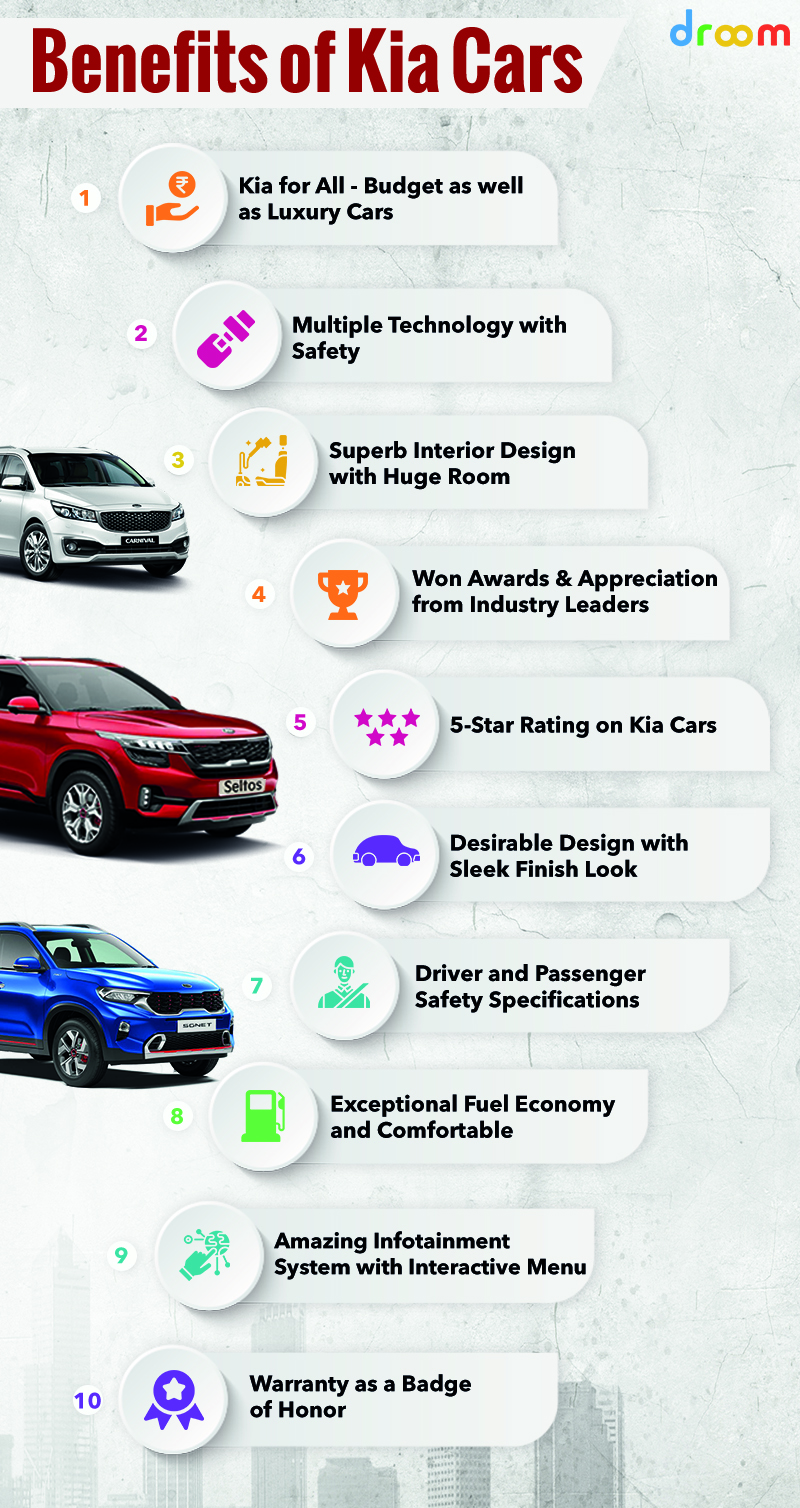 The company has come up in India from Korea and is known for astonishing inexpensive cars. Kia car models stack the fuel economy, safety technical features, and so much more.
Here are the top 10 reasons why to choose Kia car!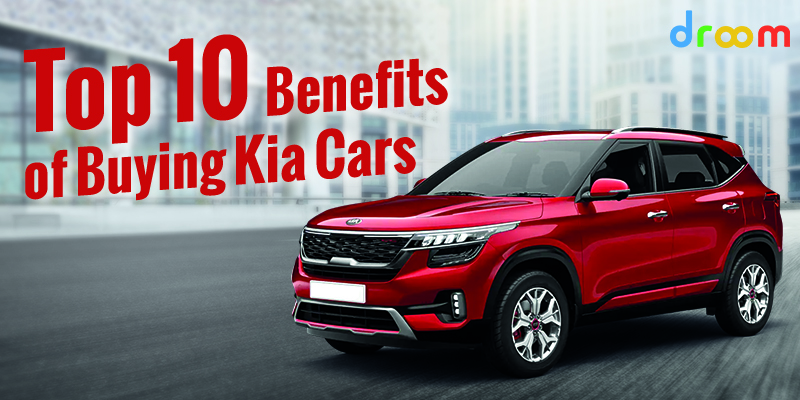 Kia for All – Budget as well as Luxury Cars
Multiple Technology with Safety
Superb Interior Design with Huge Room
Won Awards & Appreciation from Industry Leaders
5-Star Rating and Reliability
Desirable Design with Sleek Finish Look
Driver and Passenger Safety Specifications
Exceptional Fuel Economy
Amazing Infotainment System with Interactive Menu
Warranty as a Badge of Honor
Kia for All – Budget as well as Luxury Cars
| | |
| --- | --- |
| Car Name | Price Range |
| Kia Seltos | Rs. 9.95 – 17.65 Lakhs |
| Kia Sonet | Rs. 6.79 – 13.35 Lakhs |
| Kia Carnival | Rs. 24.95 – 33.95 Lakhs |
Kia cars come in an affordable price range that suits from a small to a large family. In the past decades, the company has manufactured products that has been termed as the best quality vehicles. The brand offers cars starting from 5 to 10 lacs that goes up to luxury cars of 40 lacs. This brand has a product for everyone.
Multiple Technology with Safety

The new brand has modern automobile features that include technologies ensuring safety. For example, Kia cars come with power steering, an anti-lock braking system, air conditioners, powerful window fronts, airbags, multi-functioning steering wheels, ventilated driver seat, and even a dual sunroof for a luxurious feeling.
Superb Interior Design with Huge Room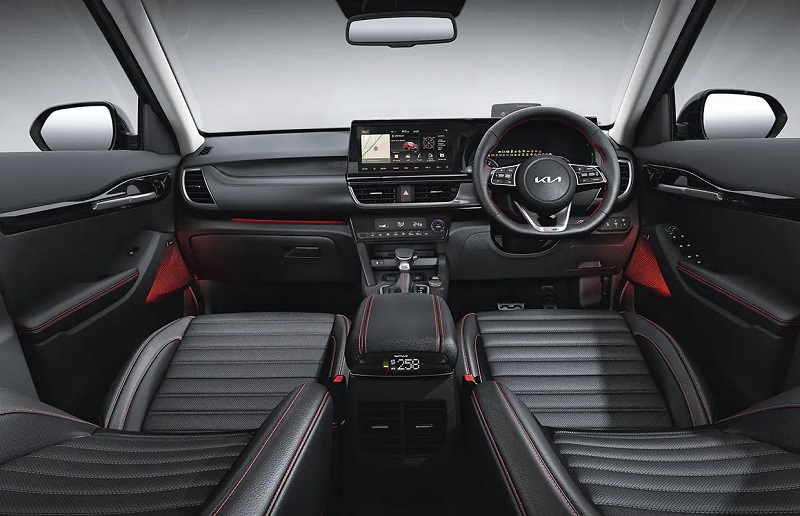 No doubt this car brand has superb technology and affordable price ranges. The Kia cars stand out significantly when it comes to interior design. Kia Carnival is the most popular choice for families who consider buying an MUV as it has large interior space, which allows kids to have plenty of room to play inside while they are on a road trip. Even parents can ensure their comfort for long road trips.
Won Awards & Appreciation from Industry Leaders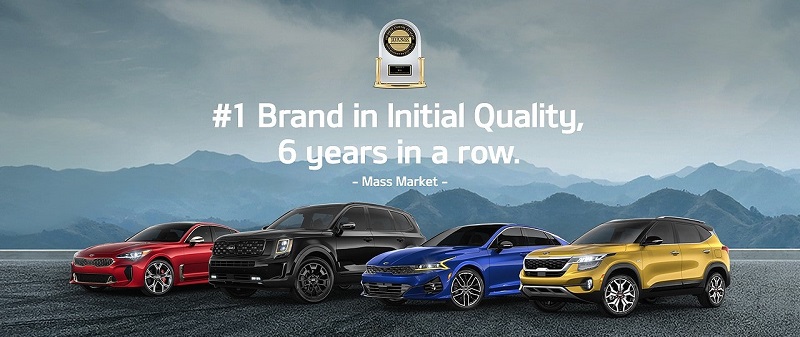 Kia has been one of the most awaited brands that has won acclaim from industry leaders. In 2016, it received an honor for being number one by JD power for initial quality. In addition, it has come out on top luxury brands like BMW, Mercedes, and Porsche. It was also ranked second against all other crossovers for the best compact cars and has consistently been named with top luxury brands.
5-Star Rating and Reliability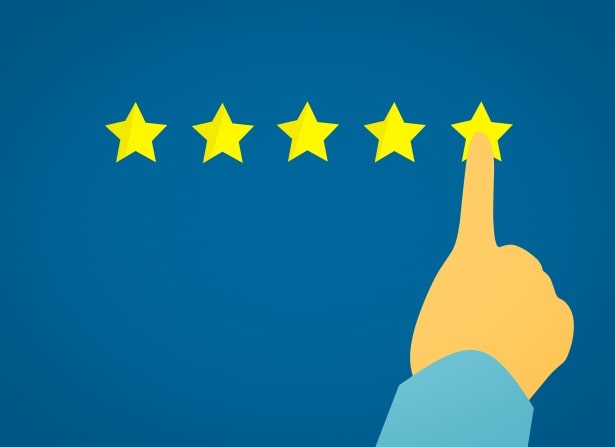 When it comes to user reviews, there are record-breaking reviews of Kia cars online. They have always got a 5-star customer rating, making Kia more reliable than most of the other brands in the market.
Desirable Design with Sleek Finish Look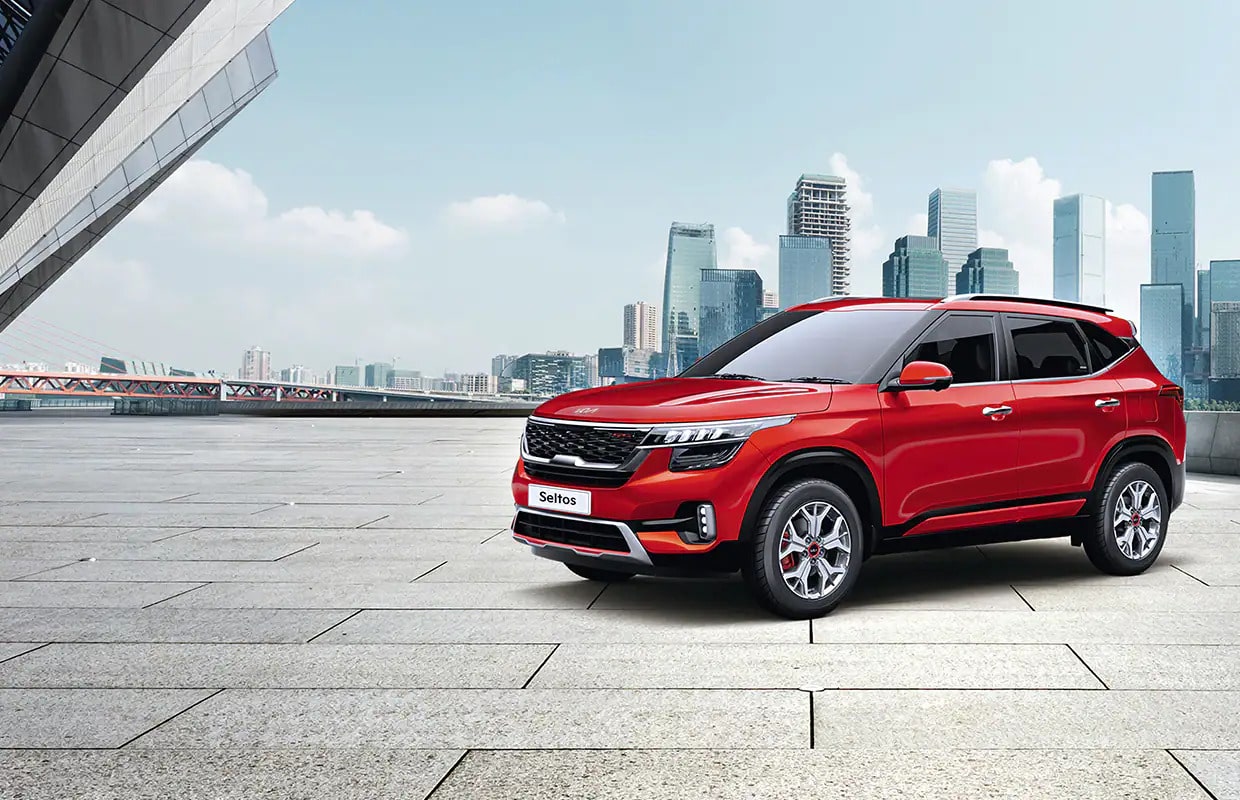 Kia vehicles come in the most desirable designs with sleek finish looks. In addition, buyers love the unique appearances of Kia models over the years. Most vehicles by Kia are luxury cars with a dual sunroof, touch screen for passengers, wireless charger, and connecting features that the Kia car owners loved over the years.
Driver and Passenger Safety Specifications

While driving, everyone wants to ensure the driver's safety or the passengers sitting in the car. Therefore, Kia models are mounted with front-seat side airbags and dual front airbags for both driver and passengers. In addition, specification inside the car, such as blind-spot direction, rear backup cameras, rear cross-traffic alert, rollover mitigation, anti-lock braking system, and front fog lights, ensures that Kia passengers are always safe.
Exceptional Fuel Economy

The most looked at feature while buying a car is its mileage and engine efficiency. Fuel efficiency in Kia excels because all the vehicles offer exceptional fuel economy without losing comfort. Kia Carnival comes with a diesel engine of 2199 cc giving a mileage of 14.1 km per liter and Kia Seltos with 1493 cc diesel engine gives 20.86 Kmpl.
Amazing Infotainment System with Interactive Menu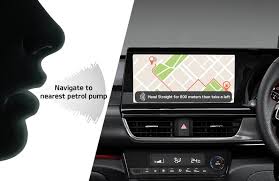 Kia has one of the best vehicle sound systems with interactive menus that are easy to navigate. Kia infotainment system also offers apple car play and Android autoplay support, giving passengers the freedom to listen to their favorite tunes however they prefer. It also comes with voice recognition for command and hands-free calling. In addition, the infotainment system in Kia cars has an option like curfew reminders, speed limit alerts, and an automatic emergency call in case of an accident.
Warranty as a Badge of Honor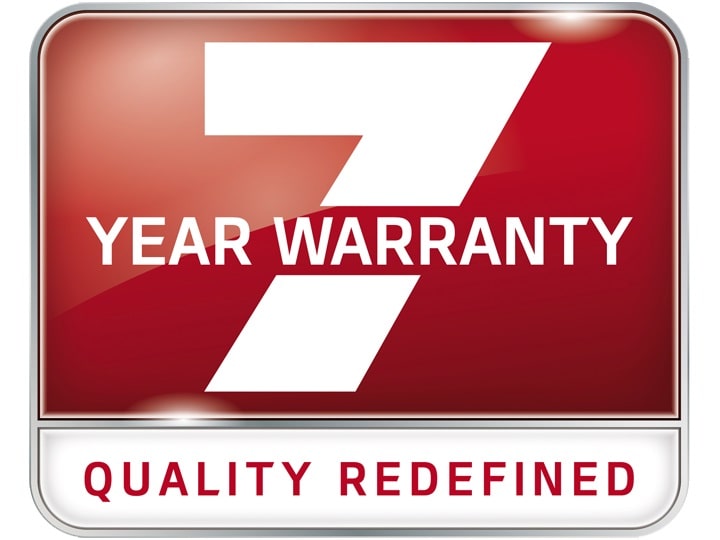 Every product from Kia displays a warranty as a badge of honor. In addition, these cars come with lifetime coverage of world car insurance. Thus, Kia car owners can stop worrying about the maintenance of their cars.
All the reasons mentioned above make Kia cars an excellent option when you want to invest in one. Droom brings for its readers the best car varieties and options. So, do not forget to comment on what you like to read and keep coming to us for further updates in the auto world.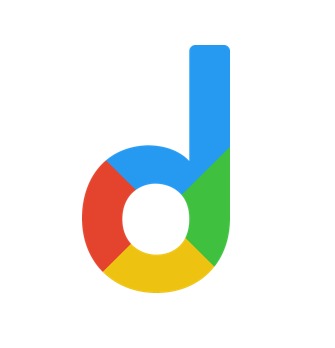 Droom is an automobile e-commerce platform offering a 21st-century automotive buying experience online with its four value pillars including trust, selection, low price, and convenience second to none. It offers 250k+ vehicles online in 1,100 cities — both used and new. Droom deals in buying and selling cars, 2-wheelers, and other vehicles too. It is an AI and data science-driven platform designed with the best ecosystem tools. Here, we have a team of auto-experts and auto enthusiasts who are dedicated to covering every sphere of the auto industry by simplifying the procedure of buying and selling with Unified Droom Experience. To know more, click here.