The digital space is never ending and ever expanding. With the world being at the brink of shifting online completely, it is important for all of us to think in the similar direction. Businesses irrespective of its size have now started to realize that creating an online space for themselves can help them in showcasing their product directory to a wider audience. But, not every business has the right direction to approach the online space.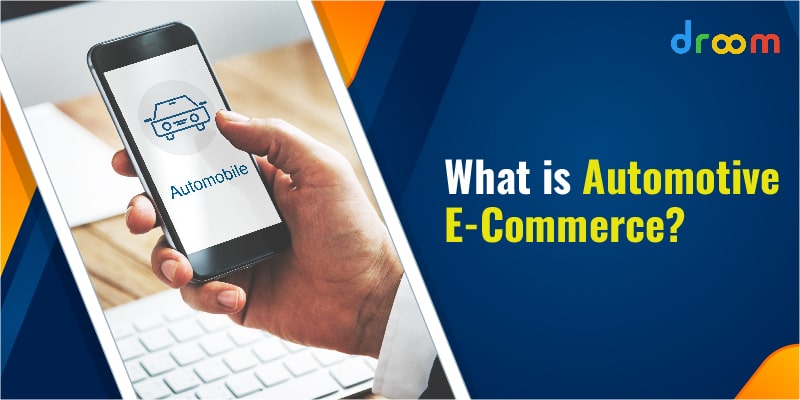 The Automobile Industry is one of the fastest growing industries. In comparison to the same month last year, it has grown about 10.6%. The numbers automatically drop a hint at the paradigm shift in the consumer mentality. People are now more interested in owning vehicles than being a passenger. This shift is an absolute result of nothing but the accessibility of products online. However, it is still questionable whether automobile sellers and buyers trust automotive ecommerce websites to buy and sell one?
In This Blog, We Will Cover:
1) Online Presence and Automotive E-commerce Trends
Marketplace
Self-Owned E-Commerce Platform
2) What are the Benefits of Automobile Ecommerce?
Personalization of Customer Experience
Cost Management and Streamlined Processes
Multi-Channel Revenue Generation & Expansion of Customer Base
3) Conclusion
Online Presence and Automotive E-Commerce Trends
Automobile E-Commerce is now gaining momentum in India. All the big market players have already shifted to the digital space creating a path for the dealerships to follow. Small to medium dealerships are now looking at options to
create their online presence
. Usually, there are 2 main approaches to follow in this case as per the trends:
Just like an actual marketplace where you can find goods as per your needs,
online auto marketplace
comes with all the possible automotive ecommerce solutions. A dealership or a budding business is usually more growth oriented and while taking care of the business enhancement process, it is sometimes difficult to manage their own ecommerce platform. Henceforth, to make an online presence, they borrow a platform that already has:
Better Traffic in Order Leveraging
Better Leads
Selling Opportunities
Procurement Assistance
This is one sure and short way to announce the availability of products to a larger audience.
Self-Owned E-Commerce Platform
A self-owned E-Commerce Platform is nothing but a way to ensure that a dedicated platform is there to highlight the offered products and services. This experience can however be different as well as better than having a borrowed platform (Marketplace). When you own a platform, it is important to consider user/customer priority points and henceforth, having a website and app in place is the first step to enhance the self-owned platform. However, this is not enough, it is still important to take care of the following aspects in order to keep the platform running in its full sway:
Appropriate Marketing Strategies
Sorted & Easy to Understand Payment Options '
Smooth Website Experience
Businesses who decide to move forward with their own platform can also think about outsourcing their management errands in order to be more focused. It is often said that the experts handle it better, so outsourcing the e-commerce management can help businesses in focusing on the products and processes.
What are the Benefits of Automobile Ecommerce?
As per the recent research, automobile e-commerce in India is now heading towards a better tomorrow. Common user constraints of not buying vehicles online are gradually becoming a part of history but, how has this scenario changed?
It has changed because of the multi-faceted benefits that the user base can now see. Benefits of e-commerce in automotive industry are:
Personalization of Customer Experience
Automotive e-commerce platforms personalize a user's experience by giving them an option to choose a car of their choice and simultaneously compare the cars that are available in a similar price range. It eliminates the sales-person oriented interaction about the cars which can sometimes manipulate the user choice.
Cost Management and Streamlined Processes
Shifting to e-commerce has allowed dealerships and businesses to save the real estate and additional man power cost. Dealerships and enterprises can now expand their inventories without being hassled about the physical availability of vehicles.
Multi-Channel Revenue Generation and Expansion of Customer Base
Automobile ecommerce platform allows the user to purchase vehicles, auto parts and accessories from one platform. This helps dealerships and businesses in generating revenue not just via sale and purchase of vehicles but also via being mindful of the associated needs of the users.
Conclusion
The shift in the automobile industry to the online space has given dealerships and enterprises a way to enhance the revenue by adopting the new ways. Automobile E-commerce marketplaces and self-owned ecommerce platforms can definitely help the budding business in enhancing their user base and leveraging traffic and the already established businesses can enhance their inventory and give a better experience to the user by approaching the ecommerce service providers.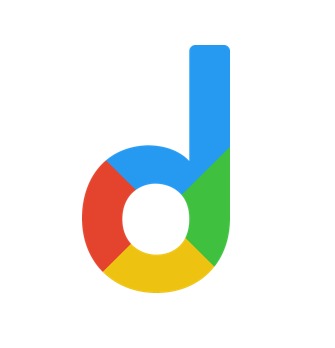 Droom is an automobile e-commerce platform offering a 21st-century automotive buying experience online with its four value pillars including trust, selection, low price, and convenience second to none. It offers 250k+ vehicles online in 1,100 cities — both used and new. Droom deals in buying and selling cars, 2-wheelers, and other vehicles too. It is an AI and data science-driven platform designed with the best ecosystem tools. Here, we have a team of auto-experts and auto enthusiasts who are dedicated to covering every sphere of the auto industry by simplifying the procedure of buying and selling with Unified Droom Experience. To know more, click here.