Isn't it easy to order anything just by clicking on the item? Internet & E-Commerce platforms have simplified our lives by allowing us to take advantage of such available facilities. E-Commerce basically is defined as buying and selling of items online. This system benefits both the buyer and the seller from all the industries. The buyer gets benefited by getting his/her hands on the products by the comfort of their homes. For the seller, it opens the gate of multi-level marketing.
Automobile ecommerce in India is now being adapted with open arms. This industry has struggled way too much for gaining trust and credibility online. Understanding this as a fact that the online presence of dealerships and brands will enhance the outreach without bounds was a little difficult a few years back. People however have now realized that availability of ecommerce service for automobile dealers allows people from different regions to know about their products and order them without actually physically visiting the place. But, not every ecommerce facilitator has the ability to manage the platform wholly. This is where outsourcing comes into the picture.
In this blog, we will cover:
What is Outsourcing ?
Why is Outsourcing Beneficial for Automobile E-Commerce Services in India?
a) Technological Requirements
b) Building a Digital Catalog
c) Easy Payment Gateways
d) Fulfillment & Delivery
e) Customer Need Catering
Conclusion
What is Outsourcing?
Outsourcing is basically a way of availing third-party services for the accomplishment of tasks. Managing each and every task in-house requires a team of efficient people that are ready enough to take up to the tasks. However, this team comes at a cost that the company needs to take care of and it gets difficult for the small and emerging dealers to bear this cost. Outsourcing though is a little complicated but can be a fund saver for such small and emerging businesses.
Why is Outsourcing Beneficial for Automobile E-Commerce Services in India?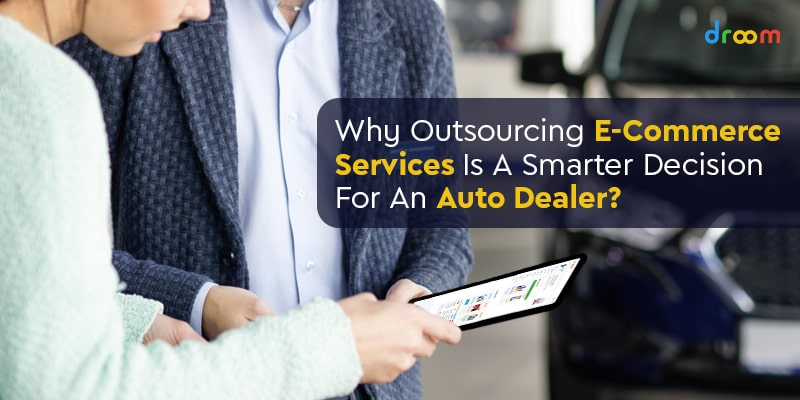 While starting a new business or thinking about expanding horizons, capital and time are the most important factors for the business of any size. Outsourcing this Automobile E-Commerce Services can help them in saving both money and time. Outsourcing enables the dealers to avail best of the services at a reasonable cost along with saving you from the hustle and bustle of understanding market needs and demand-supply principle of each and every aspect. Here are a few services that can be outsourced easily:
Technological Requirements
This aspect of outsourcing includes website development and management. Experts know which UX and UI can be beneficial from the marketing and user engagement perspective. Development of a dedicated application is another inclusion of this service. Since the world has shifted from laptops to mobiles, having an android/iOS app is necessary.
Building a Digital Catalog
Digital catalogs in E-Commerce allows a user to look for specific products and information within the span of a few seconds. It is basically an online document that contains and displays all the available products and can be accessed via a link. The basic aim of creating a digital catalog is to enhance the capacity of auto dealer online marketing services. However, designing a digital catalog isn't an easy task indeed. Choosing the right tool for designing, making it interactive and user friendly requires a lot of attention to the detail. Therefore, even the brands these days prefer to outsource this task.
Seamless integration of transactional service is one of the most difficult things to achieve while a website is getting designed. Right set of suggestions can help you in gathering a better clientele. Since the Covid – 19 Era, India has undoubtedly preferred online ways to pay even the heftiest of amounts. This not only enables a user to keep a track of transactions but also helps them in making prompt decisions as and when the saving opportunity strikes.
What if someone can pick-up your product and deliver it to your customers with utmost precision? There is no point in making the product if you cannot offer a timely and safe delivery. Fulfilling the order within or before the committed time is one of the qualities that is appreciated the most. It is indeed one of the most difficult tasks for any e-commerce car dealership. Many Automobile dealerships know the art of selling their products but not many know the art of getting it delivered appropriately. Here, outsourcing comes into picture. So, think wisely!
Customer Service or Customer Support is one of the most important factors in any direct to customer service. It is the buyer who is the king and therefore, availability of customer support for any and every need 24X7 is non-negotiable. Hiring customer support executives who have the desired knowledge and skill set can impact the budget of budding automotive ecommerce companies. Outsourcing it can not only save the cost of hiring such individuals but also the cost of training. Automotive industry is one such industry where the answers are to be on point and precise. Any deviation from accurate information can be fatal. Therefore, it is suggested that it should only be handled by the experts and instead of hiring them, going for outsourcing is the best move.
Conclusion
Outsourcing your work comes with a lot of benefits including: managing multiple projects at one-time, availability of need based data, content and services, actual money savings and availability of resources round the clock depending upon different time zones. Having an E-commerce platform of your own will not only liberate you to hit the desired target audience but will also help in enhancing revenue through multiple channels without actually putting in extra man hours. Automotive players like Droom can help you in creating a customized platform and managing the same for you. To save additionally, you can also checkout the monthly and annual subscription packages.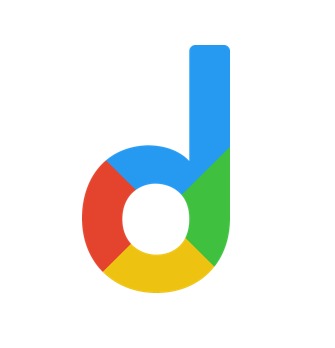 Droom is an automobile e-commerce platform offering a 21st-century automotive buying experience online with its four value pillars including trust, selection, low price, and convenience second to none. It offers 250k+ vehicles online in 1,100 cities — both used and new. Droom deals in buying and selling cars, 2-wheelers, and other vehicles too. It is an AI and data science-driven platform designed with the best ecosystem tools. Here, we have a team of auto-experts and auto enthusiasts who are dedicated to covering every sphere of the auto industry by simplifying the procedure of buying and selling with Unified Droom Experience. To know more, click here.