With the driverless, car-sharing road shining, it is not that hard to predict that the auto industry is at the brink of a major disruption. Starting from how people will commute to what fuel is going to keep the system running, everything seems to be changing or if we can say, 'evolving' at an enormous pace.
Tesla's first roadster, launched in 2006 at a base price of $109,000 sold about 2600 units in the first year. Detroit was apparently amused at this feat as was evident from the now famous comment by Mr. Bob Lutz, a long time auto executive and former vice chairman of GM. In an interview to a national magazine, Bob Lutz had said that the Tesla motor car and the company that developed it was a joke! And about a decade later, Tesla recently announced, in its last quarter earning release, that it has sold out the entire 2015 production of its popular Model X car.     Today their EV car prices have dropped appreciably and we can expect an under $30k offering from them in 2016!
Tech companies take on the automobile industry
Tesla motors was founded by two computer engineers, Martin Eberhard and Marc Tarpenning, who had never worked in any part of the automobile industry. Not only did they manage to build a company but also changed the business model as it went along. It introduced and mastered the direct to consumer sales model, eliminating the middle man (dealer) altogether. It started arranging factory visit for its customers who later turned to be its greatest sales force. Recently Tesla announced that it is building a mega factory to manufacture batteries for home owners which would enable them to store energy. This is not a product extension but a complete new business offing. Additionally Tesla also open sourced its patents, a first in the industry to replicate the success of the open source softwares which helped big tech companies to build a large ecosystem of application  developers, who then popularized the platform, creating a viral effect. Here too, chances are that new players will come in to build cars,  subsystems, or may be other kinds of electric vehicles, based on the IP open-sourced by Tesla, eventually creating a viral effect that helps Tesla!
The 'Uberisation' of personal commute
Tesla is not the only company triggering a disruption in the automobile industry. Startups like Uber, Lyft, Zipcar are now providing chauffeur driven cars on demand at a price affordable to the typical car owning class. Their technology framework enables them to optimise the service so efficiently, economies of scale will kick-in and make it more attractive than owning a car in the near future.
This trend could hinder the rising per capita car-ownership numbers in growing economies like China and India. These are the markets that are witnessing the launch of Uber like services much before the car penetration has reached the saturation point as in the case of US, Europe and Japan. China's 85 cars per 1000, and India's 18 per 1000 are still a respectable distance from the 797 cars per 1000 number that the US boasts. It could well be a blessing-in-disguise, considering the emissions havoc that has already been wrought in China and India by the existing number of cars on the road.
Solar attains critical momentum
The push to create eco friendly transport solution has led solar energy get research dollars like never before. As per Tony Seba, the acclaimed author of the book Clean disruption of Energy and Transportation, Solar is getting its critical momentum now, thanks to three big industries – Auto, Utility and IT who are furiously working on solar to fulfill their energy needs. Also as solar energy needs a viable solution to store energy, the battery and solar technology are coming together. This further explains the giant bets of Elon Musk's on both of these technologies. So Tesla is not just disrupting the automobile sector but the utility sector as well.
Driverless cars are no longer just prototypes
Driverless cars is another avenue in the automobile industry that is shifting tectonic plates when it comes to the industry. A few years back which was considered to be fancy toys of giant tech companies, is now being explored by traditional automakers like Audi and Mercedes. Today there is a universal acknowledgement that such a technology exists and soon going to change the way people travel forever! It is licensing regulations that need to change. Already states in the USA such as California and Nevada have issued licenses, and more will follow. Uber has announced that it would adopt driverless car technology as soon as it is available,  and it is not hard to see the reason why – their biggest headache today is in recruiting and retaining drivers!
Overall these are really exciting times for the whole automobile industry. Since long there has been little fundamental change in this industry. Of course there has been improvement in the product, things have become more comfortable, environment compliances have improved, vehicles have become safer and faster, but much of this has really been incremental change. For the first time now, the industry is witnessing the possibility of a transformative change. If current trends are to be taken into consideration, this change is going to be disruptive, and completely alter the face of the entire ecosystem as we know it today.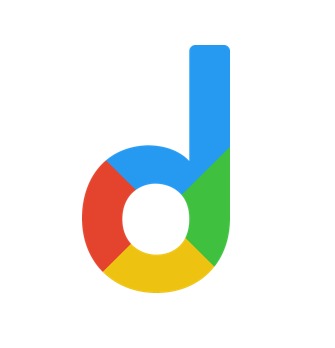 Droom is an automobile e-commerce platform offering a 21st-century automotive buying experience online with its four value pillars including trust, selection, low price, and convenience second to none. It offers 250k+ vehicles online in 1,100 cities — both used and new. Droom deals in buying and selling cars, 2-wheelers, and other vehicles too. It is an AI and data science-driven platform designed with the best ecosystem tools. Here, we have a team of auto-experts and auto enthusiasts who are dedicated to covering every sphere of the auto industry by simplifying the procedure of buying and selling with Unified Droom Experience. To know more, click here.