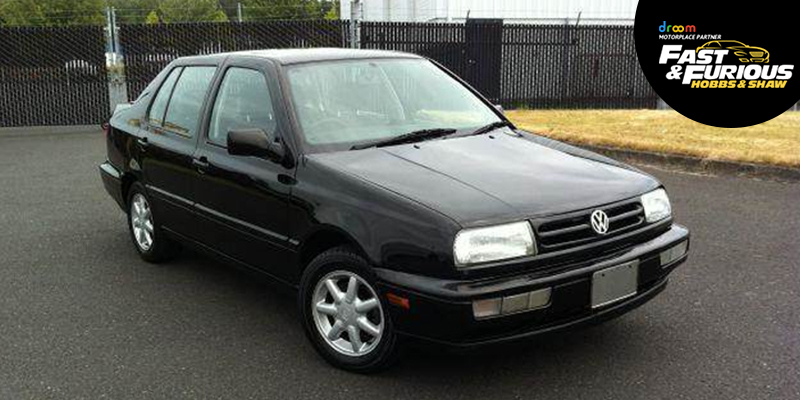 1995 Volkswagen Jetta made its first appearance in the first installment of the series. The car was driven by Jesse but his imprisoned father was the owner of the car.
The car can be first spotted when Jesse drives the car upto Dominic's store along with Leon, Letty and Vince.
The car does not participate in races. Still for once the car, was used when Jesse uses the pink slip to race against Johnny Tran's Honda S 2000. It was Volkswagen Jetta no calipers at the pink-slip race vs. the Honda S2000 scene. Later, Jesse wants to race with Tran's car that has $1,00,000 worth upgrade but Brian warns against the idea. Jesse ignores Brain's advice and races against Tran. Jesse was about to win the race with his nitrous mode on but Tran easily emerges out as a winner by using his own Nitrous system. The 1995 Volkswagen Jetta Fast and Furious was later on auctioned in the year 2016 at Barrett Jackson. The 1995 model Volkswagen Jetta had 2.0L inline 4 -cylinder engine that pumped out 115bhp of power and 112Nm of torque.