A car is known by its specifications and offerings that can either drive you crazy or leave you with total disappointment. When it comes to Honda, the chances of dissatisfaction are less. Since 1906, Honda cars are maintaining the reputation of being renowned for the reliability of all car ranges from hatchback to sedan, for safety factors and for building fuel-efficient vehicles. But, for the last two to three years, Honda was not up to mark as per the reviews and critics overview. So, it is a big concern whether Honda Amaze car will help the brand Honda to regain its reputation or will it be one more embitterment!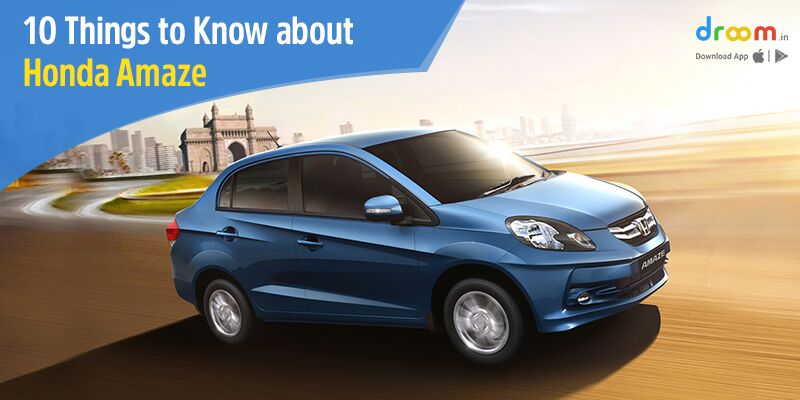 The good news is Honda Amaze has proved to be amazing and it has surprised the entire automobile world with a bunch of new technologies and ease and comfort it is offering. Way back in 2013, Honda launched the Amaze subcompact sedan in India, but with lot more potentials Honda is back with the second generation Honda Amaze. Honda Amaze 2018 is one of the latest additions by the Honda Motor Company, a renowned Japanese venture in the automotive industry.
1. Honda Amaze Dimensions: The car has been designed in a smarter way by giving a curved impression, so that it looks larger than its actual size. However, the dimensions of the car have been increased to a certain extent. The length of the subcompact sedan has grown by 5mm and the width of the car has increased by 15mm. So, the entire dimension of Honda Amaze is 3995 mm (length) x 1695 mm (width) x 1501 mm (height).
2. Honda Amaze Dashboard: The super smooth new Digipad 2.0 infotainment system, which is powered by both Android Auto and Apple CarPlay, is the latest attraction of the car. This system has inbuilt maps which enhance the user experience. The dual-tone dashboard with nice texture is giving a premium effect. There is a separate climate control panel, and just below that there are charging point and USB inputs. There are some smart elements attached to the car, such as a factory-fitted touchscreen, premium look gear lever, chunky steering wheel with telephony, music system and cruise control, and many more.
3. Honda Amaze Interior: The car has become more spacious, comfortable and compatible as compared to its previous version. The feedback had been taken into serious consideration and Honda has implemented those to come up with this unique offering. One of the biggest upgradations is the front seats decked with high-quality fabrics, have adjustable neck restraints and are well contoured to provide extra support and comfort.
An additional 25mm of space has been inserted between the front and rear seats, so now the knee room is more. The shoulder room of the rear seat has grown by 45mm and the headroom has increased by 10mm. Even there is enough space under the seats to stretch the legs. There is a center armrest at the rear with two cup holders too.
The revised dimensions of the car have increased the boot volume by 20 litres, so now the total cargo volume of the new Amaze is 420 litres. The car offers enough storage spaces with large sized pockets on each door and also a glovebox.
4. Honda Amaze Air Conditioner: The brand has also worked on the air conditioner and increased the capacity and volume of the compressors from 58cc to 83cc on the petrol, and 110cc to 120cc on the diesel. Though there is no AC vent for the rear seat, still the air conditioner is powerful enough to cool the cabin faster.
5. Honda Amaze Colours: The car is currently available with five different colours, such as Lunar Silver, Radiant Red, Golden Brown Metallic, Orchid White Pearl, and Modern Steel Metallic.
6. Honda Amaze Engine: Honda offers both the petrol engine and the diesel engine. There is 1.2L i-VTEC petrol engine, which is powerful enough to offer 90 ps power and mileage of 19.5 km/l in the manual transmission. This is associated with low friction technologies to improve the performance and efficiency of the car.
The diesel engine is equally or even more powerful with 1.5L i-DTEC technology engine which provides 27.4 km/l mileage and 100 ps power in the manual transmission. It is an all-aluminium construction that reduces friction and noise and to enhance efficiency.
The latest technology that has been introduced in the engine is the CVT technology that combines with the torque of Honda's diesel engine, to offer smooth and responsive acceleration and deliver great driving pleasure and fuel efficiency. This technology is also available with the petrol engine.
7. Honda Amaze Safety Rating: The safety rating of the car is very high as the new Amaze is offering dual airbags safety for both occupancies in the front. Honda always thinks about the people inside it, so it has upgraded the safety features too. The other safety measures taken care by the new Honda Amaze are standard ABS with EBD, ECU immobilizer system, standard ISOFIX, rear parking camera, driver side window one touch up/down with pinch guard, and standard ACE body structure.
8. Honda Amaze Wheel: Full R14 Trim Wheel has been used in the new sedan. The wheelbase between the front and the rear wheels have been increased by 65mm from the previous version. Now, the total length is 2470mm.
9. Honda Amaze Price: In terms of pricing, the company has taken into consideration a wide range of audience whose budget ranges from Rs. 5 lakhs to Rs. 10 lakhs. There are seven variant models of Honda Amaze, which caters to each petrol design and diesel design.
Honda Amaze Petrol Price:
Honda Amaze E Petrol- Rs. 5.80 Lakhs
Honda Amaze S Petrol- Rs. 6.60 Lakhs
Honda Amaze V Petrol- Rs. 7.20 Lakhs
Honda Amaze S CVT Petrol- Rs. 7.50 Lakhs
Honda Amaze VX Petrol- Rs. 7.68 Lakhs
Honda Amaze Exclusive Petrol- Rs. 7.87 Lakhs
Honda Amaze V CVT Petrol- Rs. 8.10 Lakhs
Honda Amaze Diesel Price:
Honda Amaze E Diesel- Rs. 6.90 Lakhs
Honda Amaze S Diesel- Rs. 7.70 Lakhs
Honda Amaze V Diesel- Rs. 8.30 Lakhs
Honda Amaze S CVT Diesel- Rs. 8.50 Lakhs
Honda Amaze VX Diesel- Rs. 8.79 Lakhs
Honda Amaze Exclusive Diesel- Rs. 8.97 Lakhs
Honda Amaze V CVT Diesel- Rs. 9.10 Lakhs
These are the ex-showroom prices, but the RTO, Road Tax and Insurance will be added to the final payment.
10. Honda Amaze Review: The new subcompact sedan has been considered as the 'Sedan of the year'. The biggest advantage of the car is that even if it is a petrol engine or a diesel one, the noise vibration harshness level is almost negligible and not at all annoying. The brand has worked on the noise factor and it has become successful to a huge extent. Even when you are driving at a speed of 145Km/hour, the car is not going to disappoint you. It works well with or without full load passengers and remains stable on city roads with traffic and highways as well. Thus, with the minimum sound effect and the full drivability, the new Honda Amaze is here to amaze you with all its potentials.
Just remember, while opting for diesel CVT engine model of the car, it will be available on B variant which is one step below the overall top-end version (VX). Here, touchscreen infotainment system, reversing camera, CVD paddle shifters are not available in the particular model. This has been desperately done to keep the car budget restricted within Rs. 10 lakhs.
Nevertheless, the new subcompact sedan Honda Amaze can be considered as a favourable option, where you will get a premium effect, smartness, comfort, and practicality at equal proportions.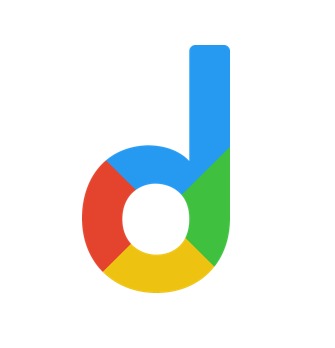 Droom is an automobile e-commerce platform offering a 21st-century automotive buying experience online with its four value pillars including trust, selection, low price, and convenience second to none. It offers 250k+ vehicles online in 1,100 cities — both used and new. Droom deals in buying and selling cars, 2-wheelers, and other vehicles too. It is an AI and data science-driven platform designed with the best ecosystem tools. Here, we have a team of auto-experts and auto enthusiasts who are dedicated to covering every sphere of the auto industry by simplifying the procedure of buying and selling with Unified Droom Experience. To know more, click here.