A helmet is one of the most crucial accessories while riding a bike. Why? Because it acts as a shield guard and saves the rider from the possibility of serious head injuries in case of an accident. It's fair to say choosing the right helmet for oneself is no less than a matter of life and death which makes investing in good quality helmets extremely essential.
The availability of a wide variety of brands offering different types of helmets can make it overwhelming to pick the right headgear for your head. That one perfect helmet that serves the responsibility of saving your life appropriately while ticking off the brackets of style and comfort. Well, don't worry, we're here for you, and here's all the information you need to pick the safest bike helmet.
Here You Will Know About:
Need for the Right Helmet
Different Types of Helmets
Types of Helmet for Ladies
Important Aspects to Consider while Picking a Helmet
Need for the Right Helmet
Helmets are specifically designed to provide maximum safety to riders by absorbing and distributing the impact of a blow to the head preventing severe injuries and fatalities. Here are a few reasons why wearing the right helmet is so important:
Protection against head injuries: A helmet can provide vital protection to your head in the event of an accident or collision, reducing the risk of head injuries such as concussions, skull fractures, and brain damage.
Compulsory Rule By Law – In India, it is mandatory to wear a helmet while riding a motorcycle. Failure to do so results in fines and legal penalties.
Increased Comfort and fit: Wearing a well-fitted and comfortable helmet can improve your riding experience
Different Types of Helmets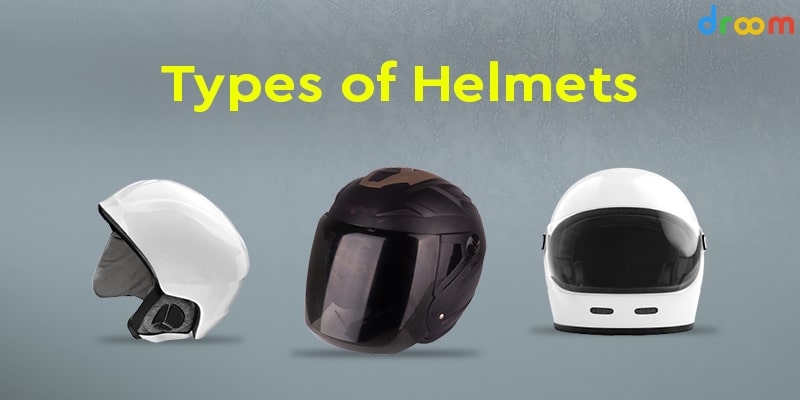 There is a wide range of helmets available in the market, each with unique features and benefits. Below are the different types of helmets available that you can choose from –
Full-face helmet: As the name suggests, Full-face helmets cover the entire head and face providing the utmost protection. It also includes a visor to protect the eyes and a chin bar to protect the lower face.
Open-face helmet: Open-face helmets are also known as 3/4 helmets. This category covers the top and back of the head but not the face
Half helmet: This type of helmet covers only the top of the head and may not include a visor or face shield. It provides minimal protection and is often preferred by riders who want a more open feel.
Modular helmet: Modular helmets are advanced helmets that offer the versatility of both a full-face and open-face helmet. It is also known as a flip-up helmet and has a chin bar that can be raised to convert it into an open-face helmet.
Dual-sport helmet: This type of helmet is designed for both on-road and off-road use, and typically features a large visor for eye protection and a sun visor for glare reduction.
Off-road helmet: This type of helmet is designed specifically for off-road riding, with a visor that is angled to deflect dirt and debris away from the face. It also typically includes a chin bar for added protection.
Types of Helmet for Ladies
Full-face Helmets, Open-Face Helmets, and Modular Helmets are also available for ladies, the only difference is these helmets are lightweight and have a wider color range.
Important Aspects to Consider while Picking a Helmet
Choosing the right helmet is a big responsibility and to help you here are some important aspects you should consider when picking a helmet:
Fit:  Fit is the most important aspect that you need to take into consideration before buying. Your helmet should fit comfortably on your head, It should neither too loose nor too tight.
Quality: Always invest in quality helmets instead of low-quality ones. Avoid buying helmets from local vendors that do not give warranty and quality assurance.
Safety standards: Look for a helmet that meets safety standards such as DOT (Department of Transportation), ECE (Economic Commission for Europe), or Snell Memorial Foundation. These standards ensure that the helmet is constructed with appropriate materials and is designed to protect your head in case of an accident.
Type of helmet: Different activities need different categories of helmets. For example, a full-face helmet is best for bikes, whereas a half-face helmet is best suited for bicyclists. Make sure you pick the right helmet depending on the activity.
Ventilation: Look for a helmet that offers adequate ventilation so that you can keep cool and comfortable during hot weather.
Weight: A heavy helmet can cause neck strain and discomfort, particularly on long rides. Choose a helmet that is lightweight but still meets safety standards.
So, this was our go-to guide regarding different types of helmets, so you never face complexities while shopping for one. Remember, choosing the right helmet can make all the difference in the event of an accident. If you want to buy high-quality Helmets at good prices, Droom is your one-stop destination. It has a wide variety available catering to all your needs.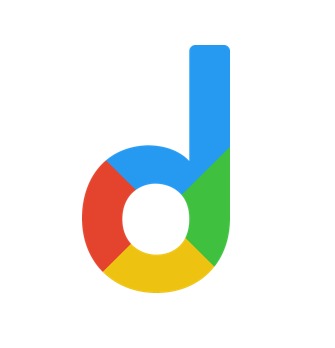 Droom is an automobile e-commerce platform offering a 21st-century automotive buying experience online with its four value pillars including trust, selection, low price, and convenience second to none. It offers 250k+ vehicles online in 1,100 cities — both used and new. Droom deals in buying and selling cars, 2-wheelers, and other vehicles too. It is an AI and data science-driven platform designed with the best ecosystem tools. Here, we have a team of auto-experts and auto enthusiasts who are dedicated to covering every sphere of the auto industry by simplifying the procedure of buying and selling with Unified Droom Experience. To know more, click here.