Most customers like to purchase a second user car from a certified dealer rather than choosing from an unknown dealer. Here we help you by giving few tips that you need to consider while purchasing a Used Cars.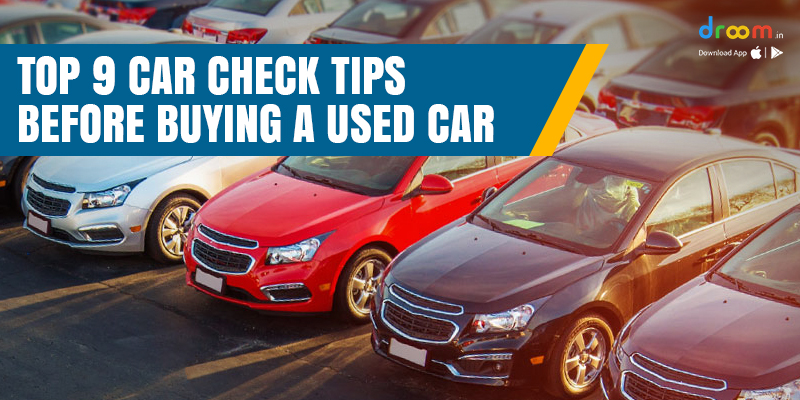 Do Research:
Do your exhaustive research on the car that you are interest in. Understand that each car is different from the other. Understand the purpose and look into other options provided by other brands in same budget. Droom offers several used car options from various brands like Maruti, Honda, Volkswagen, Hyundai, Skoda, etc. Look into the ratings and reviews by market experts on that model of Car.
Examine Interiors and exteriors:
Thoroughly examine Both interior and exterior condition of the car, this plays a major role in automobile valuation. Carefully examine the inside upholstery, with any repairs to the outside of the automobile. That's to not say you shouldn't buy the car that has exceedingly minor dents, however ensure that exterior of the car was repaired professionally. Ensure that there are no leakages, oil spills and cracks anywhere in the car. Dirty and rusty components indicate that it could cause trouble on the road. Its suggested to take a known mechanic along while examining the car. A certified car is a better option to opt for as these cars are pre-checked and verified by professionals. Droom offers certified cars which are thoroughly verified by certified professional.
Maintain History:
A vehicle history report will assist you see title issues, possession history, service points and former accidents, giant or tiny. These reports could also be on the market from dealers or ordered on-line. Droom History offers a report you'll be able to purchase; it's the foremost comprehensive report which give entire details of vehicle that you want to purchase
Explore Financing Options:
Understand what your monthly budget is before considering to a vehicle and ensure that the vehicle can work at intervals that budget. you should go on-line and calculate your approximate monthly EMI are going to be on the vehicle that you just have an interest in. Droom Discovery's EMI calculator helps you to find you monthly EMI for any kind of car that you want to purchase. Droom Credit helps you to get best financial options help you get your dream car.
Figure out Fair Market Price:
Used Car Price is complex and hard to get to a right value. This is one of the major problems a user faces while purchasing a used car. There is a scenario where a dealer quotes a high Price for a car and customer is completely unaware of. Hence before purchasing a variant of car, one must know the market price of that car. Droom's Orange Book Value helps to give the fair market price of any car within 10 seconds. Hence before buying a car it is suggested to know fair market price using OBV app.
Take Test Drive:
Test drive and examine thoroughly, currently that you just have narrowed it all the way down to many vehicles, contact the dealer by phone or e-mail and came upon an arrangement to look at and look at drive. Don't simply show up as you'll be wasting some time if the vehicle has already been sold-out or is otherwise not out there or sold. Set a time with the dealer so you have got a Sales rep that's prepared for you, has the vehicle prepared for you to check drive. Test drive gives you an experience and understand the car itself, if you find some weird noises that are coming during test drive, understand there is a serious issue with the car. Its better to take a known mechanic with you, as he perfectly judges the condition of the car.
Evaluate Dealer Reputation:
Understanding reputation of dealer is must as higher the rating about the dealer higher is the trust value. Droom rating and reviews about the seller helps the customer to build the trust on his purchase and where he is purchasing from. It is suggested to visit Droom, go through the ratings and reviews of sellers and finalize your purchase.
Check Documentation Verification:
Thoroughly check all the documents provided by dealer. Check whether engine and chassis numbers match with registered documents or not. Insurance papers is must while transferring the car in your name. If it is a vehicle from other states, Non Objection Certificate (NOC) is a mandate. Thoroughly check all these papers & ensure that papers are verified. On Droom every seller is verified to ensure this kind of hassle is never faced by user.
Do Final Negotiation:
Keep Your Eye on The Prize. Keep above things in mind before finalizing your purchase. Sellers vary vastly on negotiation. several dealers won't consider re-evaluation by providing you with their best value up front. Others could provide discounts off their selling car however you'll be forced to barter to urge it.
At the tip of the day, if you've got done your analysis, you'll grasp what vehicle is that the best worth for you despite whether the vehicle was discounted or not.
If it sounds too sensible to be true, it probably is. If a vehicle is priced significantly below different similar vehicles within the market, there's a possible a decent reason for it. certify that you just perceive why before going ahead.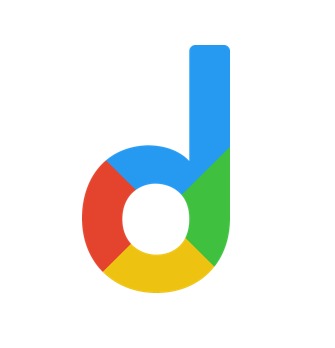 Droom is an automobile e-commerce platform offering a 21st-century automotive buying experience online with its four value pillars including trust, selection, low price, and convenience second to none. It offers 250k+ vehicles online in 1,100 cities — both used and new. Droom deals in buying and selling cars, 2-wheelers, and other vehicles too. It is an AI and data science-driven platform designed with the best ecosystem tools. Here, we have a team of auto-experts and auto enthusiasts who are dedicated to covering every sphere of the auto industry by simplifying the procedure of buying and selling with Unified Droom Experience. To know more, click here.