If your budget is of 4 lacs, then a lot of options are available for you in the second-hand market as there are plenty of second-hand cars for sale in Coimbatore.
At that price, you can get a relatively new hatchback or slightly older SUV's. If you are looking for a used car not more than 5-year-old, then here is how to go about it. First, you need to decide on the type of car you would like to buy. As there are different cars available for different purpose.
For instance, if you want to a car for a big family then you must look for a 7-seater SUV like Mahindra Bolero, Mahindra Scorpio or Toyota Fortuner.
If you want a car for city commuting, then you should go for hatchback car. If you want a car for city and occasional highways trips, then mid-sized sedan will be comfortable for you.  Usually, petrol variants are cheaper than diesel variants.  Coimbatore, a well-known city in the Tamil Nadu is one of the hot favourite city for automakers has lots of used cars plying on its roads.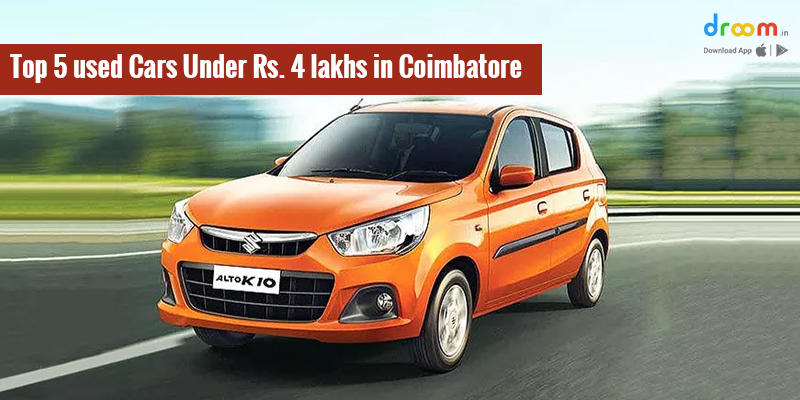 If you live in the Coimbatore and is searching for a used car with a budget of 4lacs then here are the top 5 used cars in Coimbatore under 4 lakhs.   
Maruti Suzuki Swift
The Maruti Suzuki Swift is one of the most popular second-hand cars for sale in Tamil Nadu. The swift petrol can be bought as low as Rs. 3lakh for a 2009 model that had run around 50k kilometers. If you are looking for the petrol variant, then you should go for VXI or the ZXI models. The ZXI model comes with ABS and airbags two of the most important safety features a car should have.
Also, for a price under 4 lacs, the Maruti Suzuki Swift diesel is also available but the odometer would be above 60 k mark in most of the used cars.
Hyundai i20
The Hyundai i20 petrol variant does not hold the resale value as such as the diesel variant. The number of petrol variant of the i20 outnumbers the diesel variant in the used car market.
The older Hyundai i20 petrol was powered by 1.2 L petrol engine that pumped out 80bhp of power, but it lacked fuel efficiency. The premium version of the model is Magna and Sportz which you can buy under 4 lacs.
Skoda Fabia
To the surprise, Skoda Fabia diesel, as well as the petrol variant, are available in the used car market. You can easily get a 2008 vintage diesel Fabia that has about 60k on the odometer which you can get for around 3lacs. The current Fabia model has a 1.2-litre petrol or 1.2- litre diesel engine, both putting out 75 bhp of power. The older Fabia has 4-cylinder 1.4 diesel engine that is quite fun to ride but the car came at a price of Rs 8 lacs when it was launched but now you can get a 4-year-old car under 4 lacs.
Tata Safari
While there are a couple of SUVs to pick from used car market, Tata Safari is one of the popular SUV in the used car market for a budget of under 4 lacs. Tata Safari is the full-sized SUV that once ruled in its segment. The base LX and EX variant of 2007 vintage sell for about 3.5 lacs to Rs. Lacs. Usually used Tata Safari under 4 lacs have 69,000 km to 75,000 km on the odometer. The Tata Safari was the first SUV to get the 2.2-litre Dicor engine.
The 2.2 L Dicor Tata Safari churns out 140bhp of power while the older models used to pump out 115 bhp of power. You can opt Tata Safari if you want a big SUV for family trips and weekend adventures with a lot of luggage to carry. However, expect some expenses as Tata Dicor requires more maintenance as they age faster. 
Mahindra Scorpio
The Mahindra Scorpio is also one of the favourite SUV's among the Indian car buyers so much so that people are ready to buy even a decade old model for the price of a new small hatchback car.  For instance, the 2007 LX or SLX model of Mahindra Scorpio can be bought easily under Rs. 4lakhs. The model mentioned is the previous model before the 2.2 Litre MHawk engine came in. The earlier Mahindra models were powered by a 2.6 Litre common rail -diesel engine which proved to be a good work-horse engine. However, the 2.2 Mhawk that is being currently being used has a good resale value.
For the budget of 4 lacs rupees you can get a lot of options but always remember to inspect the car before buying it. However, you should avoid vehicles whose odometers read more than 1 lac kilometres.
You can also download our official app to buy or sell your vehicle: https://oepo.app.link/uo0az5yMzW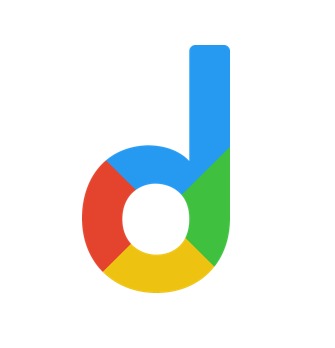 Droom is an automobile e-commerce platform offering a 21st-century automotive buying experience online with its four value pillars including trust, selection, low price, and convenience second to none. It offers 250k+ vehicles online in 1,100 cities — both used and new. Droom deals in buying and selling cars, 2-wheelers, and other vehicles too. It is an AI and data science-driven platform designed with the best ecosystem tools. Here, we have a team of auto-experts and auto enthusiasts who are dedicated to covering every sphere of the auto industry by simplifying the procedure of buying and selling with Unified Droom Experience. To know more, click here.