Vintage and classic cars are an important part of India's history and heritage. It says about the preferences of people and how they had traveled. Vintage cars in India are good investment options. Compared to other cars that depreciate with time, these cars appreciate when they become older. The reason may differ; however, a significant factor is a demand and supply, and some cars are more desirable compared to others. Today, the good news is that vintage cars have a market and online platforms have emerged as the most authentic source of selling and buying vintage cars.
List of best vintage cars: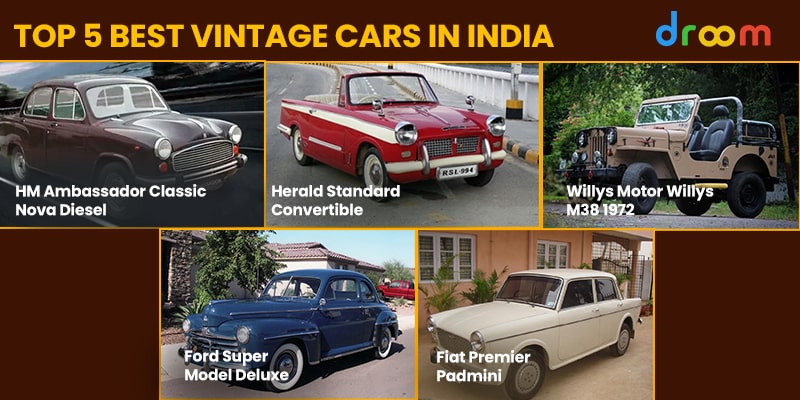 If you look into the vintage car market, there are several popular options available. However, the following five vintage cars have high demands in the market:
HM Ambassador Classic Nova Diesel
The Hindustan Motors Ambassador still runs today and it is the ultimate vintage car in India. Previously the car was a status symbol and now it is a prized and a fond asset for people. This Hindustan Ambassador ruled the Indian roads from the year 1954 before it died out in 2014. It was the first car that was built in India after Independence. The car has remained a favorite among many generations of the Indian population.
Herald Standard Convertible
Some cars meet our every expectation, Standard Herald Standard Convertible is one such car. This was an advanced family car. This luxury car came into the stores in the 1960s and it was a class apart from the rival cars. It was the Indian version of the Triumph Herald car. There were two options for Indian buyers; 4-door and 5-door versions. The Standard Herald sported a sleeker and bolder chassis. The car's interiors were very good and the front seats were separate. The rear pillars and the slim front make the drive very pleasant. Standard Herald is a foreign model that has made it very huge in the Indian car market. It is one of the best vintage cars in India.
This is a Vintage car with a diesel variant. It is one of the primary military vehicles that are mass-produced in the US. The transmission of this car is manual. If you are looking for comfort and if you can afford this car then this is the best option for vintage car buyers. You can buy vintage cars online and compare the prices.
Ford Super Model Deluxe
SUVs are highly popular cars among Indian buyers. However, long before the craze of SUVs, there was the Ford Super  Mode Deluxe car that traces its roots to 1948. It is a truly Americal SUV. It is acknowledged largely as the best Ford car. It is a benchmark of the most desirable and distinctive post-war vehicles.
This vintage car was last seen in Mumbai as taxicabs. It was manufactured in India by Premier Automobiles Ltd between 1970-1978. This car was primarily marketed at Fiat 1100 Delight and it ruled the sales chart in the 1970s and the 1980s. This car had a top speed of 131 km/hr.
This little car was a huge success and it was easier to drive this car compared to the Ambassador. It was available with features such as courtesy lights, leather upholstery, and tinted glass. However, with the liberalization economy policy in 1991, the car could not compete with the new cars that entered the market. The Mumbai taxis also disappeared after the government banned cars that are more than 20 years old.
You can buy vintage cars online. There are a lot of online platforms that sell vintage cars. You can find vintage cars of all brands online. The online platforms give the car buyers the chance to learn about cars as the detailed specifications are given including the pre-owners and exceptional features. When you plan to purchase vintage cars, you must check out the online platform such as Droom and buy them after checking the vintage cars price in India. The cars you buy online are pre-inspected. Buyers can get their dream vintage cars with pre-approved loans. Moreover, if you need any assistance, you can submit the requirement form or call the customer support team for immediate response and solutions to any issues.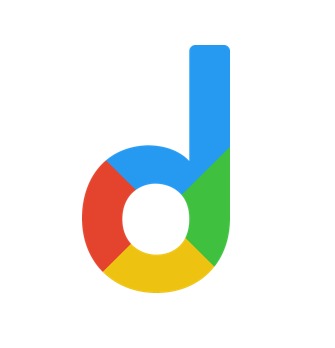 Droom is an automobile e-commerce platform offering a 21st-century automotive buying experience online with its four value pillars including trust, selection, low price, and convenience second to none. It offers 250k+ vehicles online in 1,100 cities — both used and new. Droom deals in buying and selling cars, 2-wheelers, and other vehicles too. It is an AI and data science-driven platform designed with the best ecosystem tools. Here, we have a team of auto-experts and auto enthusiasts who are dedicated to covering every sphere of the auto industry by simplifying the procedure of buying and selling with Unified Droom Experience. To know more, click here.