Have you been hoping for Santa to come along and gift you a cool BMW X1? Perhaps a Harley Davidson to impress girls with? Or maybe an excellent bicycle like Hercules to help you stay fit?
droom has just answered your prayers – we're bringing Santa in Summer this time! All you have to do, from now until 30th April, is add any product from our wide variety of products in your wishlist. Register now on droom, on the app or web site, and  add your chosen product to your wishlist. You stand a chance to win it at the end of this month!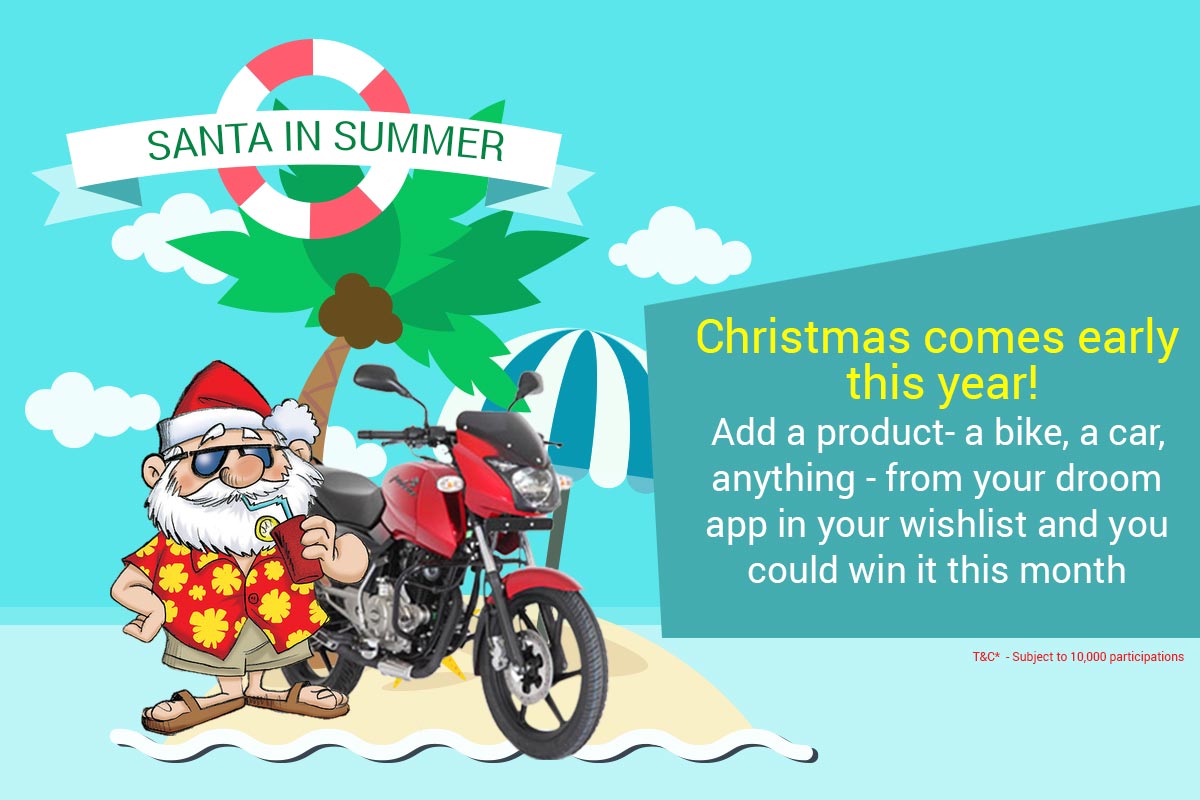 Terms and Conditions:
– A minimum of 10,000 participants are required
– Only one winner and one prize will be announced
– Participation is purely voluntary.
– By agreeing to take part in the contest, you agree to accept all TnC stated here and provide your details to droom.in