The Maruti Suzuki Alto has been around since a long time. It is an entry-level car from Maruti Suzuki and is the reigning king of the small car segment of the Indian automotive industry. Launched in the year 2000, the Maruti Suzuki Alto has garnered a cult following among the mass segment of car buyers in our country over the years. It is the best-selling car of the country since it was introduced and is widely known as the "People's Car" of India. Before the Maruti Suzuki Alto was launched, this title belonged to the original "People's Car' of India, the Maruti Suzuki 800.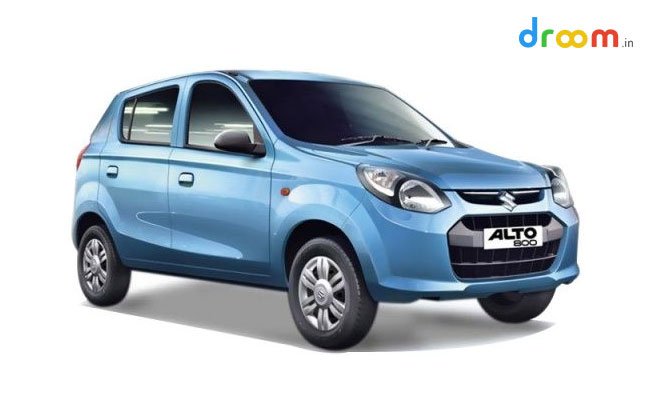 The Maruti Suzuki Alto went through a couple of updates over the years and finally, in the year 2012, it was renamed as Maruti Suzuki Alto 800. The company not just gave a new name to the legendary Alto but also gave it a completely new look with a more contemporary stance and modern features. The car comes powered by a BSIV compliant, 800cc petrol engine that returns an ARAI-certified fuel mileage figure of 24.7kmpl. The car also gets a CNG version that delivers an ARAI-certified fuel efficiency figure of 33.44km per kg.
The Maruti Suzuki Alto 800 carries the legacy of both Maruti Suzuki 800 and Maruti Suzuki Alto. The hatchback comes in several trendy colours such as Silky Silver, Superior White, Granite Grey, Blazing Red, Cerulean Blue and Mojito Green. Being the best-selling car in the country, the Maruti Suzuki Alto 800 competes with the likes of Renault Kwid, the top-most variant of Tata Nano, Hyundai Eon, etc. Not just in the new car market, but the Alto is doing great in the used-car market as well. Used Maruti Suzuki Alto is always the first choice of any used car buyer who is looking to purchase a second-hand car in the entry-level segment.