Manual transmission SUV cars are a purist delight. The sound of a revving engine with every smooth clutch-gear-acceleration shift is a skill that many take a lot of pride in. As they say, it is all about enjoying the journey, when you take time to master the skill of driving, you feel in total control of the car, once you start driving on road. Even though the automatic transmission is convenient to master, people still prefer manual transmission over automatic. From pricing to other benefits, manual SUV cars across categories are preferred by buyers.
List of manual transmission SUV cars 2023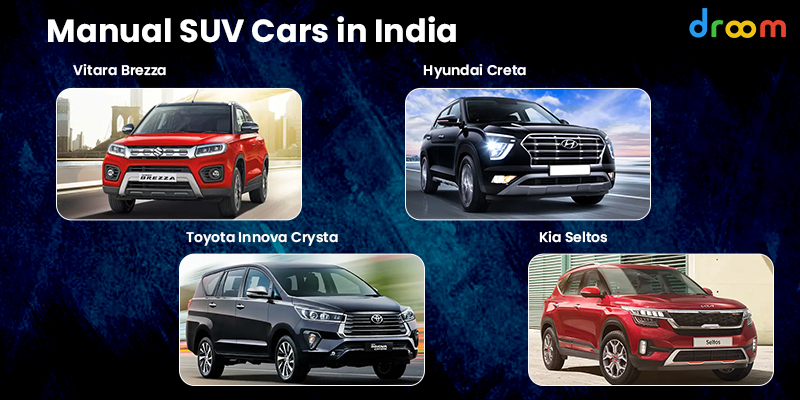 Maruti Suzuki Vitara Brezza is available in 4 Petrol manual transmission variants namely LXI, VXI, ZXI, ZXI Plus, and ZXI Plus Dual Tone. Powered by a 1.5L K-series petrol engine, it generates a maximum power output of 77 kW @ 6000 RPM, peak torque of 138 Nm @ 4400 RPM, and fuel efficiency of 17.03 km/l.
Hyundai Creta is one of the best manual SUV cars in India of the SUV segment. It is one car that has not lost its popularity among automobile buyers and in the auto world in general. EX, S, and SX are the three manual transmission SUV cars you can look up for manual transmission. Loaded with an array of tech features for safety and infotainment, you are sure to enjoy a thrilling drive with Hyundai Creta. Powered by a 1.5l MPi engine, it generates a maximum power output of 113 bhp @ 6300 RPM and a peak torque of 144 Nm @ 4500 RPM.
In the last few years, if there is one SUV that has garnered buyer's trust, it must be Toyota Innova. Even after going through many changes from its predecessor, the car remains a top favorite of people looking to buy an SUV. Innova Crysta is a perfect family car that delivers amazing performance both in the city and on off-road adventures. Powered by a 2.7 L 4-cylinder, it generates a maximum power output of 110kW (150 PS) @ 3400 rpm and a peak torque of 343 Nm @ 1400-2800 RPM.
Kia Seltos set the Indian auto world buzzing with its state-of-the-art features and stunning design. The company has set the benchmarks in sales and popularity in a quick time since its introduction in the Indian auto market. Seltos is available in 3 engine variants namely 1.4-litre and 1.5-litre petrol and 1.5-litre diesel engines which generate a maximum power output of 138 BHP @ 6,000 RPM and 242 Nm @ 1,500-3,200 RPM, 113 BHP @ 6,300 RPM and 144 Nm @ 4,500 RPM, and 113 BHP @ 4,000 RPM and 250 Nm @ 1,500-2,750 RPM respectively.
Launched recently, Mahindra XUV700 is loaded with a list of tech features for an all-around exciting drive experience. Powered by a 2L turbo petrol Direct Injection engine and a 2.2L turbo Diesel with CRDi engine which produces a maximum power output of 147kW @ 5000 RPM and a peak torque of 380 Nm @ 1750-3000 RPM and 114kW @ 3750 RPM and a peak torque of 360 Nm @ 1500-2800 Nm @ 1500-2800 RPM. From the intelligent cockpit, integrated dual HD Superscreen, Skyroof, Smart door handles, and an array of new features, XUV700 is here to create its mark in the auto segment.
The ideal way to go about buying a manual transmission SUV is to first set your requirement. This includes setting the manual SUV cars price, understating the use of the car vis-à-vis terrain you will driving on, and a set of car features you want in your car. Once you are sure of what you want within a set budget you can easily filter through the available options to buy the best car for your precise requirement. And, if you are running on a tight budget, check out the pre-owned market segment to explore top-notch quality tested options for your requirement.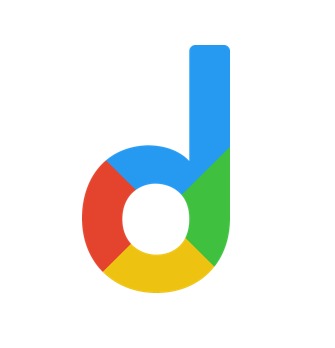 Droom is an automobile e-commerce platform offering a 21st-century automotive buying experience online with its four value pillars including trust, selection, low price, and convenience second to none. It offers 250k+ vehicles online in 1,100 cities — both used and new. Droom deals in buying and selling cars, 2-wheelers, and other vehicles too. It is an AI and data science-driven platform designed with the best ecosystem tools. Here, we have a team of auto-experts and auto enthusiasts who are dedicated to covering every sphere of the auto industry by simplifying the procedure of buying and selling with Unified Droom Experience. To know more, click here.