MG Motors popularly known as Morris Garages is an Indian subsidiary brand of a Chinese automobile manufacturer named SAIC Motor. MG started its manufacturing operations in 2017. In 2019, MG cars became available for sale in the Indian Automobile Market. Currently, MG Motors is headquartered in Gurgaon, Haryana. In the past two years, MG Motors have done pretty well. In March 2021, MG Motor recorded their highest ever monthly sales in India i.e 5,528 units. They have over 65 showrooms across 50 cities in India. The premium feels and the jaw-dropping features that MG provides to its users have paved the way for their success.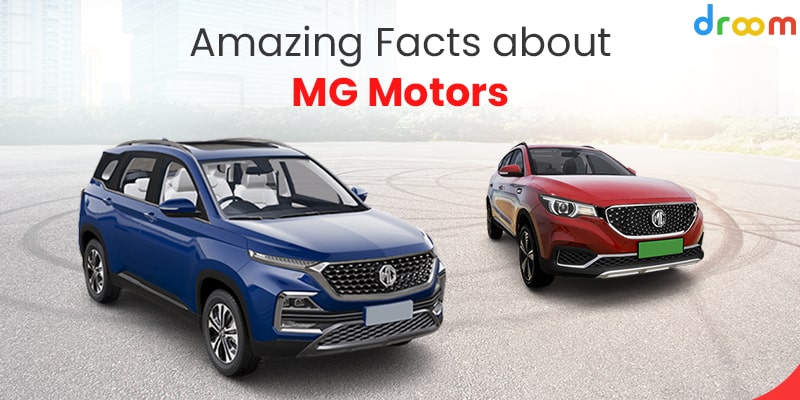 Let's talk about the 10 Interesting Facts about MG Motors that you didn't know before.
History
MG or Morris Garages is a 95-year-old company founded in the UK. Morris Garages started its operation in 1924 in the pre-Independence era. They are known for their premium sports cars and cabriolets. In 2000, China's SAIC (Shanghai Automotive Industry Corporation) Motor Company acquired MG. On achieving the benchmark of 500 users in India, MG launched their first-ever SUV for the Indian automobile market, MG Hector in 2019. Initially, they invested an amount of ₹200 crores in India. They started with setting up a factory in October 2017, which had a  production capacity of 80,000 units per annum.
Reason behind the name "Hector"
When asked, the British automakers said the name "Hector" is inspired by a couple of sources concerning Europe. The first reference is from Hawker Hector, a biplane used by the British Royal Air Force in the 1930s. It was even used in the Battle of France in May 1940. The second reference is from Troy warrior Prince Hector who is known for his bravery in the Trojan War.
Rebranded version of Baojun 530
MG Hector launched back in 2019, is a rebranded version of Baojun 530. Almost everything is similar, styling design and even features. Baojun is jointly owned by General Motors and SAIC Motor.
Aggressive Pricing
MG aimed at 75% localisation when they launched Hector. It was priced between Rs.15 Lakhs – 20 Lakhs with the Jeep Compass being the competitor model at that time. Hector also stood as a strong competition against Tata Harrier, Hyundai Tucson and Mahindra XUV500.
Large Sized
The Hector is one of the longest SUVs in India. It is 4665mm in length, 1835mm in width and 1760mm in height. It has a wheelbase of 2750mm. Compared to the Jeep Compass, it is 270mm longer, 17mm wider and 120mm taller. Even the wheelbase is 110mm more than that of the Compass. Hector is even bigger than Tata Harrier and Mahindra XUV500. It offers a boot space of 587 Kgs which makes it the largest in the segment.
Provides both Petrol and Diesel engines at the time of launch
MG Hector uses the same engine as used in the Jeep Compass. It uses the Fiat 2.0 litre Multijet diesel engine. For petrol, it uses a 1.5 Litre Turbo Hybrid MT engine.
Convincing Features
The features are quite convincing and are likely to affect the buying decisions of consumers. Like in the case of Hector, which had competitors like Compass, Tucson and Harrier. Hector proved to be a standout, especially because of its touch screen informative system and a panoramic sunroof. Buyers preferred Hector over the renowned car models as it was offering a lot more at a comparatively lesser price.
MG launched India's first-ever Internet SUV
Hector was India's first SUV with a smart NextGen System. The system offers a voice assistant with which you can control audio, navigation, phone calls, weather check and lastly search results. It also has a parking guide with a 360° camera. The smart system has an M2M embedded sim. That means the car remains connected to the internet 24×7.
Debut with the 5 seater
Hector made its debut as a 5 seater SUV. But later the 7 seater variant was launched just like the Harrier. The design and size are almost the same as of Baojun 530.
Dealerships Offerings
MG had planned to launch with 45 dealerships scattered all over the country along with service centres. They even offered a brand owned dealership in Gurugram to create proper brand awareness among the people. The owner himself is a part of this club.
How many pointers were you aware of? How much have you scored? 10/10, then you can pat your back. You have done a marvelous job. You are surely an MG fan. However, if you had never heard of these before, these interesting and amazing facts about MG cars will surely motivate you to go for MG.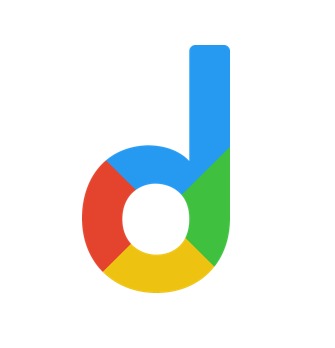 Droom is an automobile e-commerce platform offering a 21st-century automotive buying experience online with its four value pillars including trust, selection, low price, and convenience second to none. It offers 250k+ vehicles online in 1,100 cities — both used and new. Droom deals in buying and selling cars, 2-wheelers, and other vehicles too. It is an AI and data science-driven platform designed with the best ecosystem tools. Here, we have a team of auto-experts and auto enthusiasts who are dedicated to covering every sphere of the auto industry by simplifying the procedure of buying and selling with Unified Droom Experience. To know more, click here.