A hybrid car is a car that has more than one propulsion system and owns an amalgamation of diesel and petrol engines with an electric motor. Someone planning to own a hybrid car must have all the knowledge about its working, features, and its sub-categories before buying the same. The system of hybrid cars recollects the energy via regenerative braking and as a result, the gasoline used is less because of the dual operating mechanism. Moreover, the unique part is that the operating mode can be switched while driving which means that the car can switch between an electric motor and a gas engine. At times, the car run on to achieve enhanced performance.
With a dual battery pack including a 12-volt conventional battery pack and a high voltage battery pack. Generally, in a normal car deceleration turns the kinetic energy into heat but a hybrid car transforms the kinetic energy lost through regenerative braking.
Advantages and Disadvantages of Electric and Hybrid Cars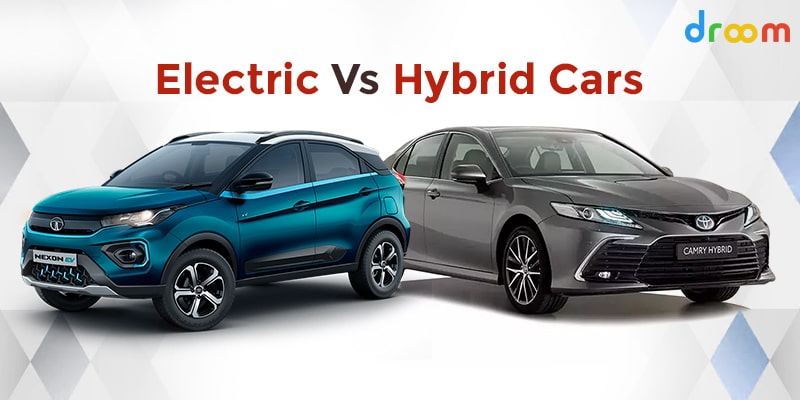 Know here the Advantages and Disadvantages of Hybrid and Electric Cars below:
Advantages of Hybrid Car
Hybrid cars are environment friendly
Have regenerative braking system
Smaller engines
Electric-only drive
Automatic start and stop
Lightweight as built from lightweight materials
Less dependence on fossil fuels
Provides financial benefits
Have electric motor assistance
Disadvantages of Hybrid Car
Have high maintenance cost
Higher price
Battery replacing charges are high
Inconvenience in battery disposal and recycling
Issues occur in hydrogen fuel cell
Chances of accidents because of high voltage batteries
Some of the top 5 hybrid cars in India that one can consider while planning to buy a hybrid car includes Toyota Camry, MG Hector, Maruti Suzuki Baleno, Toyota Glanza, and Mahindra Scorpio.
Electric Vehicle 
Electric Vehicle is a vehicle that operates solely on an electric motor. This is one of the reasons electric vehicles is seen as a possible replacement for the current generation of automobiles in order to decrease the rising pollution, global warming, and depleting natural resources.
Electric vehicles offer numerous benefits but when compared to conventional gasoline-powered cars they have some disadvantages too. You can't take an electric car as far between refueling as the process takes a little longer time as compared to a conventional car. However, electric cars are good for the environment and are energy efficient.
Advantages of Electric Car
Electric vehicles are energy efficient
Have lower maintenance
Electric cars reduce emissions
Safe to drive
No gas is required
More convenient
Reduce noise pollution
Disadvantages of Electric Car
Electric cars cover less distance
Takes longer to Refuel
More expensive
Battery might need to be replaced
Some of the top 5 electric cars in India are Tata Nexon EV, MG ZS EV, Tata Tigor EV, Hyundai Kona Electric and Mahinda e-Verito etc. There are many other options as well available on Droom that you can check out while planning to buy one.
Difference Between Electric and Hybrid Cars
Electric and Hybrid cars are not the same thing and the basic difference between the two of them is that electric car runs solely on electric energy stored in a battery whereas hybrid car runs on a combination of conventional fuel and electricity. So, choose the one which suits you best considering the advantages and disadvantages of both.
How to find best Electric and hybrid Cars?
Electric and hybrid both types of cars have their own share of pros and cons, and it is important for the user to consider them before making a decision. However, if you have decided then visit Droom's homepage or download the droom app and enjoy hard to resist offers, deals, and freebies. Moreover, enjoy the largest selection of automobiles online with 40+ top-notch brands making your buying process seamless as you will get everything on one single platform. Hassle-free loans, insurance, and RTO facilities make everything smooth and easy. Also, you get doorstep delivery too. So, don't wait to buy your favorite electric or hybrid car!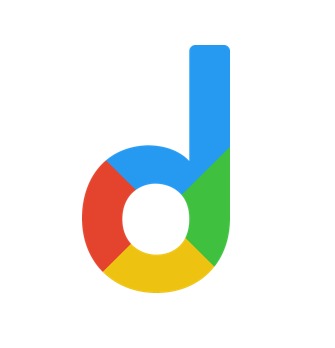 Droom is an automobile e-commerce platform offering a 21st-century automotive buying experience online with its four value pillars including trust, selection, low price, and convenience second to none. It offers 250k+ vehicles online in 1,100 cities — both used and new. Droom deals in buying and selling cars, 2-wheelers, and other vehicles too. It is an AI and data science-driven platform designed with the best ecosystem tools. Here, we have a team of auto-experts and auto enthusiasts who are dedicated to covering every sphere of the auto industry by simplifying the procedure of buying and selling with Unified Droom Experience. To know more, click here.