Content marketing in the auto-industry has now gained momentum. With ever changing market trends, it has now become easier for all of us to access more internet and communication sources and platforms. Henceforth, it has now become convenient for brands to take their voice to people using multiple mediums and automotive content marketing can do wonders in this.
Content marketing in the auto industry is a strategic marketing approach that uses relevant, and consistent content to attract and retain a clearly defined audience. The goal of automotive content marketing is to build relationships with the potential customers, educate them about products and services offered by your organization, and ultimately drive sales out of the entire process.
In this blog, we will cover:
1) Role of Automotive Content Marketing Strategy
2) Importance of Content Marketing in the Automotive Industry
a) Awareness About the Brand
b) Inform and Educate Your Customers
c) Boosting Customer Loyalty
d) Impeccable SEO Strategy
3) Conclusion
Role of Automotive Content Marketing Strategy
With an aim to reach out to the target audience which is auto-enthusiasts in this case, a full proof automotive content marketing plan needs to be in place. The aim is to devise accurate and precise content in order to make it an easy read for people of all the lingual capabilities. Earlier, the available methods to reach out to the audience were limited to pamphlets, leaflets and advertisements, etc. However with the changing scenario and interest of the audience, online sources have taken a forefront. This shift has therefore affected the marketing strategies and has played an important role in bringing content marketing to forefront.
Importance of Automotive Content Marketing
Automotive content marketing strategy plays an important role in the development of the business and customer network. Without a proper strategy and a plan in place, it usually gets difficult for the automotive setup to create awareness, understand the market needs and fulfill them accordingly. Content in this case plays a vital role. Accurate and easy to understand yet catchy content can keep the interest of the customer intact, however, compromised quality of content can easily reduce the span of customer visit. Here are the benefits of Content marketing in auto industry:
Create Awareness about the Brand
Establishing brand recognition is essential in a congested market. High-quality content aids in brand identity development and competitive differentiation for automobiles that are already established or are still in the phases of development. It is important for the consumers to know the offerings of the brand and the quality standard that a brand adheres to in order to develop trust which is the foundation of long term consumer and seller relationship.
Inform and Educate Your Customers
Consumers need knowledge to make aware choices because purchasing a car is an expensive investment. The possibility to inform potential customers about the features, advantages, and advancements in the automobile industry is provided by content marketing. Every nuance provided only addresses user concern and helps the user in making the right choice out of the available options.
Automakers may cultivate a sense of loyalty among their consumer base by giving quality products and relevant information on a regular basis. Customers who are actively involved with a company are more likely to make repeat purchases and advocate for it to others only if the brand is able to keep the interest of the users intact. Being acquainted with the automotive content marketing trends can definitely help in that.
Place an Impeccable SEO Strategy
The improvement of search engine rankings depends heavily on content marketing. The online exposure of automotive business can be increased by creating automotive content marketing plans under which, only the content that is well-optimized and relevant to user query gets published in order to make the website rank at the top of search results.
Conclusion
A journey of a user begins only when demand meets supply. For this, it is important for the service provider/seller to communicate the right message to the target audience, This right set not only includes simple, easy to understand and relevant content but also includes how a user can be benefited from the offerings. Automotive content marketing plays a vital role in this. Writing the content and making sure that it reaches the right audience is what content marketing does at its very core. If you're also looking for the right content marketing strategies, Droom is where your search ends. Droom offers understandable and relatable content and highly targeted strategies tailored for your target audience.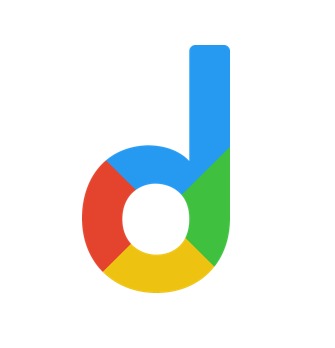 Droom is an automobile e-commerce platform offering a 21st-century automotive buying experience online with its four value pillars including trust, selection, low price, and convenience second to none. It offers 250k+ vehicles online in 1,100 cities — both used and new. Droom deals in buying and selling cars, 2-wheelers, and other vehicles too. It is an AI and data science-driven platform designed with the best ecosystem tools. Here, we have a team of auto-experts and auto enthusiasts who are dedicated to covering every sphere of the auto industry by simplifying the procedure of buying and selling with Unified Droom Experience. To know more, click here.