'Astronomical Growth' are the two words you would use to describe the state of hatchback cars in India. The entire Indian automobile ecosystem has witnessed an upsurge in sales due to the rise of Hatchback Car Models. Numerous hatchback car models are available in India with both local and international manufacturers actively participating in the fierce competition. Such is the degree of competition that introducing new updates have become the need of the hour. Consequently, you will see an nth number of cars receiving facelift, fascia rework or tail-end tweaks, all of which fall under the "Hatchback Effect" – Instrumental impact created by hatchback in the Indian automobile market.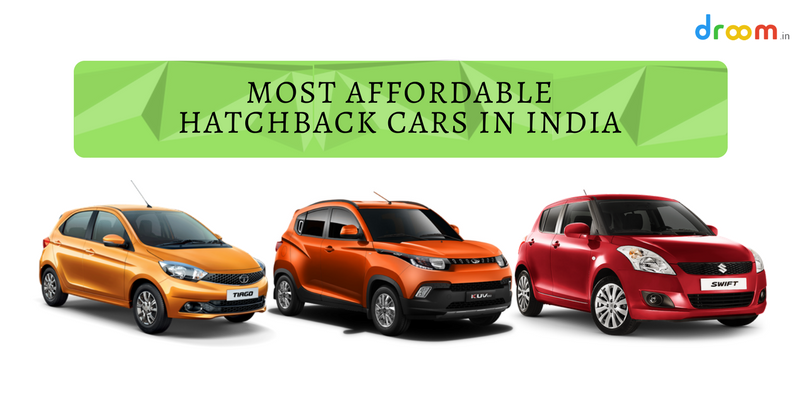 Compromising is not the trend of the day as everyone seeks a car model which boasts of power, efficiency and comfort at the same time. Moreover, the demands are totally justified as the manufacturers are taking extra effort to offer everything at a budget price.
Having talked about a plethora of hatchback models being made available in the country, let us focus on five most affordable and best hatchback cars in India:
1. Tata Tiago – INR 3.2 to 4.99 lakh
Having opened to a blistering response, the new car model has been impressive ever since its launch. Tata Tiago features some of the first in class features including Juke app, multi-drive mode-ECO & CITY. Tiago is built on the same platform as the legendary – Indica, except it is quite appealing and has a premium feel to it. Talking about the specifications, Tiago is powered by two units – one a 1.2-litre petrol engine and the other a 1.05-litre Revotorg diesel engine.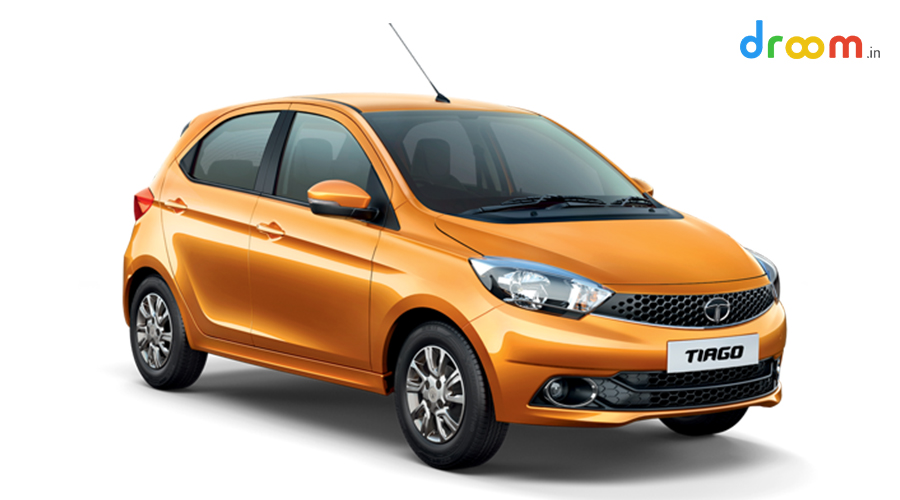 2. Maruti Suzuki Swift – INR 4.7 to 7.43 lakh
The Michael Jordan of the hatchback segment, Maruti Suzuki Swift has surpassed a product cycle of over 10 years. Since its launch in May 2005, the model has been performing consistently and is rightly called as "THE ULTIMATE HATCHBACK" among all the hatchback cars in India. The only reason why it ranks fourth is that of cut-throat competition which has seen new hatchbacks upstage it. Standard features in this car include automatic climate control, defogger and illuminated steering-wheel-mounted Bluetooth. Swift is powered by a 1.2-litre petrol engine and a 1.3-litre Multijet engine paired to a five-speed transmission.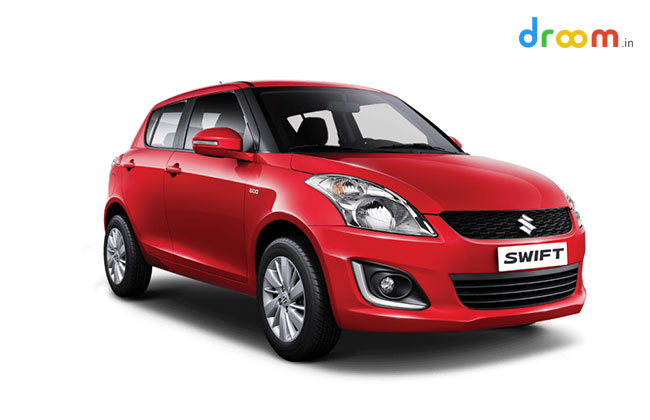 3. Mahindra KUV100 – INR 4.5 to 7.11 lakh
Mahindra's entry into the hatchback market comes after its staggering performance in the SUV segment where it became the market leader. The power-packed  KUV100 is the result of this new venture. MahindraKUV100 is one of those rare hatchbacks with an SUV stance – mimicking the design and character lines of XUV500 – its SUV cousin. Key features in the car include 6-seater cabin configuration, multi-functional steering wheel, front & rear armrest, cooled glove box and drive two modes – Power and Eco.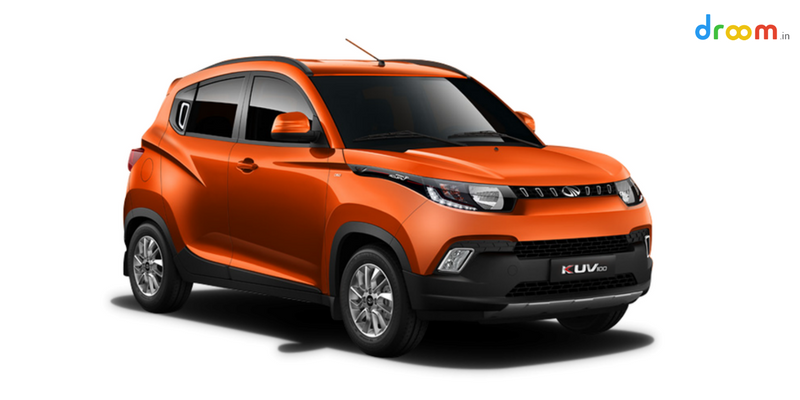 4. Hyundai Grand i10 – INR 4.86 to 7.12 lakh
Hyundai is the closest any hatchback model can get to compete with Maruti Suzuki Swift. The car model between the Hyundai i10 and i20 and is quite successful in filling the void left by the earlier model. Smart exterior, roomy cabin, 2 DIN integrated radio and MP3 player are just some of the handsome features that the Grand i10 comes with. Under the hood, it offers two engine options – a 1.1-litre CRDi engine mated to a five-speed gearbox along with a 1.2-litre Kappa Dual petrol engine which has a similar transmission.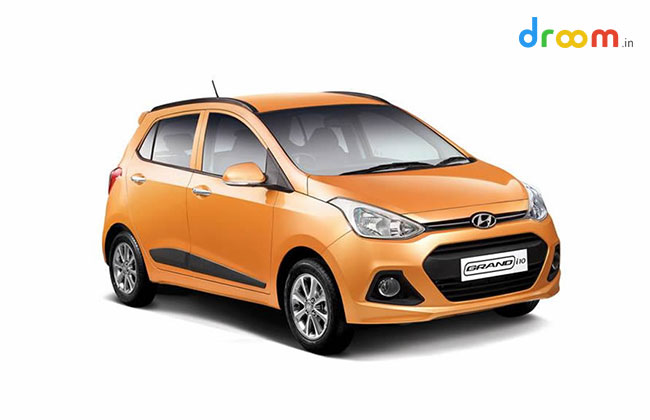 5. Maruti Suzuki Baleno – INR 5.15 to 8.32 lakh
From one successful model to the other, Maruti Suzuki is busy ruling the Indian streets. Baleno has helped the Indo-Japanese carmaker to take their brand identity to an entirely new level. With inputs from the successful Swift, Baleno is not only as good as Swift but perhaps better than it, in every aspect. Contemporary design along with smart equipment and stylish exterior features have made sure that Maruti Suzuki is not the car manufacturer to be taken lightly. Baleno has a spacious interior which comes equipped with SmartPlay infotainment system, Smartphone connects, safety features such as ABS with EBD to name a few. Under the hood, the model is powered by a 1.2-litre petrol and a 1.3-litre diesel engine which is mated to a five-speed manual gearbox.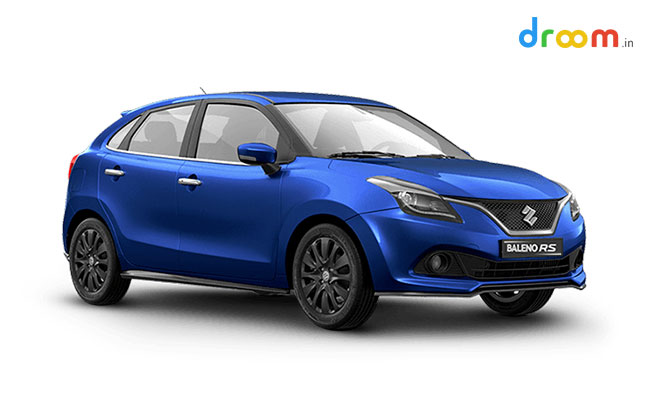 The models above are not just the most affordable hatchback cars but the most feature-laden cars in India as well. Other exemplary models which were unable to make it to the list include Renault Kwid, Hyundai Elite i20, Ford Figo and Volkswagen Polo.