Formula One (also Formula 1 or F1) is the highest class of single-seat auto racing that is sanctioned by the Fédération Internationale de l'Automobile (FIA). The "formula", designated in the name, refers to a set of rules, to which all participants' cars must adhere to. The F1 season consists of a series of races, known as Grands Prix (from French, originally meaning great prizes), held throughout the world on circuits and public roads.
With the most recent season of F1 starting on 23rd March 2016 with the Australian Grand Prix, here is a list of 8 crazy facts about these technological marvels.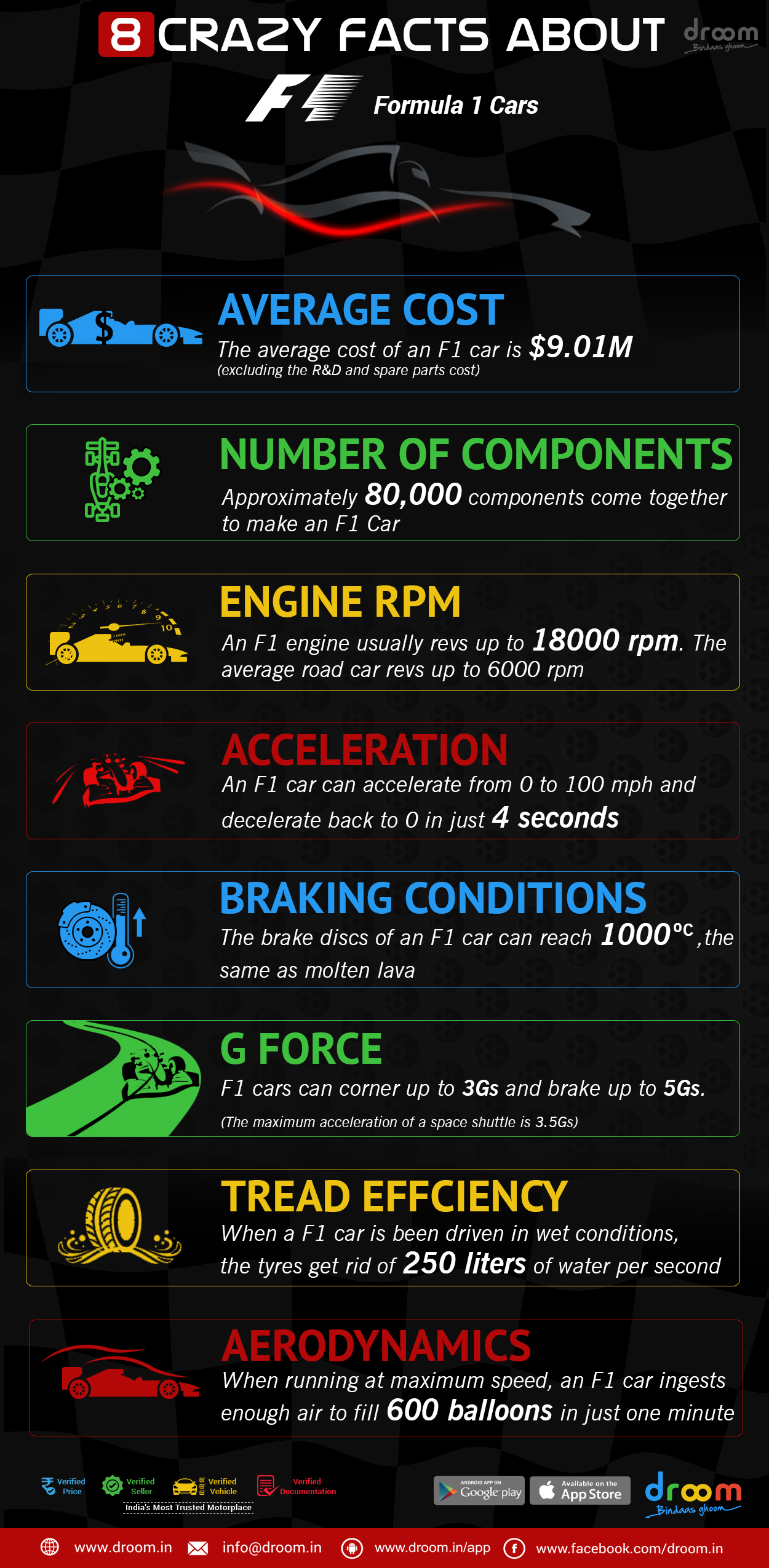 These cars, as they say, are the results of the automobile technology pushed to extremes. But best doesn't come easy. The modern F1 car is a fascinating mix of cutting-edge technology and heavily-regulated mainstream technology.