It was earlier expected that Mahindra is going to come up with S201 model, but ultimately in 2019, Mahindra is launching XUV300. It can be noticed in February 2019, the brand hit the market with its brand new XUV300, an SUV, which got its inspiration from SsangYong Tivoli. This is not the first time that India is experiencing an SUV of Mahindra. There were Nuvosport (first SUV) and TUV300 (second SUV), after that this is the third time when Mahindra has come up with an SUV, XUV300 in 2019. But, this time, the make has invested extra time to design a flawless design focusing on the style, comfort and simplicity. You will be amazed to know some of the interesting facts about the car.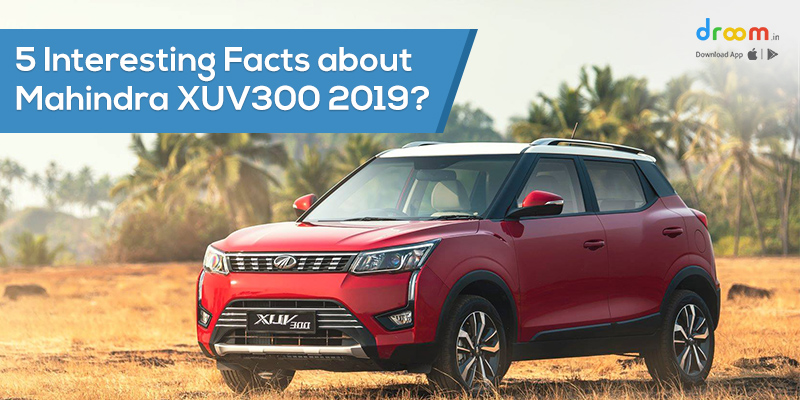 Mahindra XUV300 Origin
Mahindra is owned by the South Korean automaker SsangYong. So, its latest addition Mahindra XUV300 is inspired by SsangYong Tivoli X100. The new XUV300 resembles the same interiors and exterior design with the Tivoli. This shows that Mahindra has been inspired mainly from SsangYong in terms of all ideas of styling.
Mahindra XUV300 Price
The car offers 8 variants that differ as per the engine type or other specifications. But, according to the variant or trim, Mahindra XUV300 Price varies from Rs7.9 lakhs to Rs. 12.14 lakhs. The base model in diesel variant is W4, which costs Rs. 8.49 lakhs as ex-showroom price, however, after adding the RTO cost, insurance and other fees, the on-road price of the car becomes Rs. 9.63 lakhs. The on-road prices of other variants are Rs. 10.53 lakhs for W6 diesel, Rs. 12.71 lakhs for W8 diesel, Rs. 14.09 lakhs for W8 Option diesel, Rs. 14.26 lakhs for W8 Option Dual Tone diesel, Rs. 8.84 lakhs for W4 petrol, Rs. 9.77 lakhs for W6 petrol, Rs. 11.82 lakhs for W8 petrol, Rs. 13.22 lakhs for W8 Option petrol and Rs. 13.39 lakhs for W8 Option Dual Tone petrol.
Mahindra XUV300 Ownership Cost
When you plan to buy XUV300, you should not only look towards the primary cost of the car. The price of the car is one-time payment, but the maintenance cost needs to be handled on a daily basis for many years. Calculate the monthly fuel cost on the basis of the distance you cover. If you are planning to buy Mahindra XUV 300 diesel with 1497 cc, then monthly fuel cost will be Rs. 1,947 for 20Km driven per day. It will be at Rs. 2,920 for 30Km/day, Rs. 3,893 for 40Km/day, Rs. 4,867 for 50Km/day, Rs. 7,787 for 80Km/day, and Rs. 9,734 for 100Km/day.
Similarly, when it comes to petrol with 1197 cc engine, the monthly fuel cost for 100Km/day will be Rs. 13,062.
Mahindra XUV300 Features
As we have seen that is available in both petrol and diesel variant. The other Mahindra XUV300 Features are the torque number is 200 Nm for the petrol unit and 300 Nm for the diesel, the engine is 1.2-litre three-pot turbo-petrol engine with maximum power of 108 bhp and 1.5-litre engine with 117 bhp maximum power and 300 Nm torque. XUV300 mileage ranges from 17.0 Kmpl to 20.0 Kmpl. The manual diesel variant has a mileage of 20.0 Kmpl, whereas, the manual petrol variant mileage is 17.0 Kmpl. The car has taken care of the space factor, comfort factor and the feelings of each passenger. Mahindra XUV300 offers great warmth and comfort to all the five passengers in the car.
Mahindra XUV300 Safety Factors
When it comes to the safety factor, the car has gone one step ahead as it is providing the seven airbags. The first time, any car is offering 7 airbags, because till date it was Ford Ecosport with 6 airbags. Another safety feature in XUV300 is disc brakes on all four wheels, which is of 17 inches and this is also can be noticed for the first time. Other features that have been included for safety purpose are front parking sensors, steering mode, heated wing mirrors, mild hybrid technology, and dual-zone climate control. You will also find Electronic Stability Program (ESP) and ABS with EBD.
If the above-mentioned points have interested you and you are looking forward to getting fit inside the car, its time to buy XUV300. You need to dream and try to visualize how much you desire the car. Your want or craving will increase the value of the car.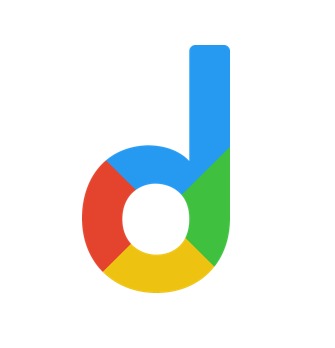 Droom is an automobile e-commerce platform offering a 21st-century automotive buying experience online with its four value pillars including trust, selection, low price, and convenience second to none. It offers 250k+ vehicles online in 1,100 cities — both used and new. Droom deals in buying and selling cars, 2-wheelers, and other vehicles too. It is an AI and data science-driven platform designed with the best ecosystem tools. Here, we have a team of auto-experts and auto enthusiasts who are dedicated to covering every sphere of the auto industry by simplifying the procedure of buying and selling with Unified Droom Experience. To know more, click here.