Fuel prices in India are skyrocketing, and it has become essential to consider fuel efficiency as an important factor while buying a car. To make it easier for you, here are top 10 fuel efficient cars in India with ARAI proved mileage count.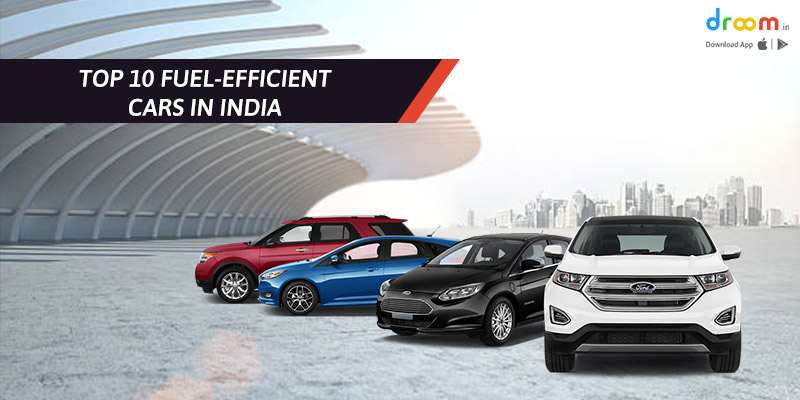 1.Maruti Suzuki Dzire: Dzire is the fastest and the highest selling car in the Indian market. The car is a complete package of looks and performance combined. Dzire has a 78hp, 1.3-litre, DDiS diesel engine with a lightweight body which contributes to its fuel efficiency by offering mileage upto 28.4kmpl.
2.Maruti Ciaz (SHVS): Maruti has been dominating the Indian automobile market for more than two decades. The company's ability to provide the consumers with cars that cater to their need has helped it stay in the top position from a long time. Maruti's latest offering Ciaz (SHVS) is the perfect example as the hybrid SHVS diesel engine offers mileage upto 28.09kmpl.
3.Honda Jazz: Honda has been in India from a long time and thus knows its buyers well. Its latest offering Jazz is not only efficient but also very affordable. The 1.5-litre diesel engine can offer mileage upto 27.3kmpl.
4.Tata Tiago: The Tiago is among the best selling cars of Tata, the car comes with a spacious cabin, aggressive price tag and European styling. The Tiago has a small body size which attributes to its fuel efficiency of 27.28kmpl.
5.Maruti Ignis: The car has also been selling aggressively in the Indian market. Ignis as a crossover has an impressive design which makes it look different on the street. Ignis runs on the 1.3-litre diesel engine which produces mileage upto 26.8kmpl.
6.Ford Figo: The successor to the previous-gen Figo, this refreshed Figo from Ford has been a sales success. It has a compact size and comes loaded with features that seem amazing at this price range. The 1.5-litre diesel engine under its boot delivers 25.83kmpl.
7.Ford Figo Aspire: The compact sedan and an upgraded version of the Figo, the Aspire gets everything right, much like its hatchback sibling. It has an alluring design with a spacious cabin that makes the ride comfortable. The sedan offers mileage upto 25.83kmpl.
8.Honda Amaze: Honda's compact sedan has won praises for its spacious cabin and a powerful 1.5-litre i-DTEC Earth Dreams diesel engine. Amaze has the capacity to offer mileage upto 25.8kmpl even after bearing a powerful engine.
9.Honda City: Honda City is the dream commuter car for people with a tight budget. The car has enchanting looks and a comfortable cabin which makes it ideal for long drives. This highly iconic vehicle has the capacity to generate mileage upto 25.6kmpl.
10.Maruti Baleno: Maruti's first premium hatchback, the Baleno, has been yet another class leader in its segment, in competition against the Hyundai i20 and Honda Jazz. The Baleno offers mileage upto 27.39kmpl.
To tackle aggressive fuel prices, these are the cars that you should look upto, as they can offer comfort, luxury and pleasant experience at an affordable price.