A luxury car is a dream for everyone. It's time to make it come true with Droom Dream Car Offer. Drive like a boss in a premium car from your home to office to anywhere around the city. Right now, Droom is giving huge discounts on used premium cars. Means a luxury car will be under your budget now.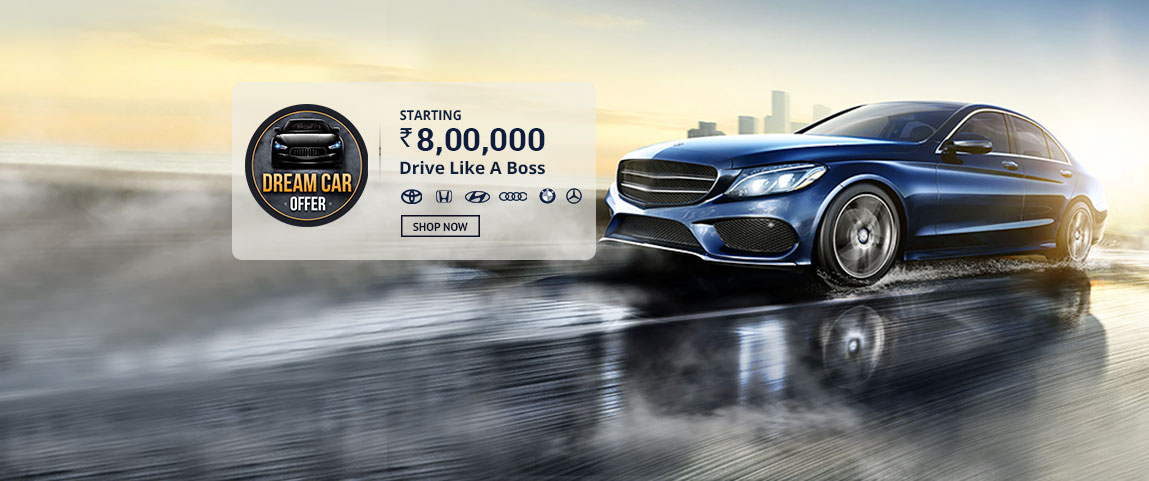 You can buy an elegant luxury used car starting ₹8,00,000. You can save up to ₹1,50,000 when you buy it now from droom.in (or through Droom mobile apps). Plus, you get peace of mind with free OBV (orange book value) premium report and Full Circle Trust score (FCTS) premium report.
Premium report for OBV will give you pricing certification and the guarantee of not paying the higher amount. It will give you fair market value of the car and cost of ownership for next three years. FCTS premium report will give in-dept details about the vehicle and trust factors.
Moreover, each deal under this offer comes from a verified only seller. Online buyers in Delhi-NCR, Mumbai, Pune, Ahmedabad, and Bengaluru can take maximum advantage of this offer. Shop a used premium car from leading automobile brands like Toyota, Audi, BMW, Mercedes, and more.
So, make most of this limited time offer and shop your dream car from Droom now. This offer is valid till 25 March'18. Remember quantities are limited, so shop now.